6 tips for your warehouse safety checklist
3/17/2020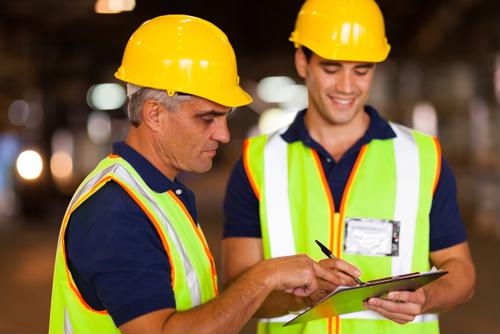 In order to operate at the best possible level, warehouses need to maintain clean safety records every single day. Even one workplace accident can lead to injury and slow down operations by hours or even days. With that in mind, your company may need to start going above and beyond to ensure your facility is truly safe for all workers on an ongoing basis.
The following tips should help you get just a little bit more out of every safety inspection you conduct going forward:
1) Check the heavy equipment - and how it's used
One area where some companies may not do all they can to protect workers is to carefully inspect forklifts, pallet jacks and other heavy equipment - and make sure only properly trained or licensed people are using them, according to Toyota Material Handling of Northern California. The latter could be done perhaps by logging every use, but the former requires a careful once-over for every machine to make sure all components are in tip-top shape.
2) Make sure you're doing enough
As an organization trying to uphold a perfect safety record, training is of the utmost importance to that goal, Toyota Material Handling noted. The question you may need to add to your checklist is whether staffers put through a training session within the last week, month, quarter, etc. That extra effort will help ensure everyone knows what's required of them.
3) Look for surface damage
If your workers are constantly dealing with floors that have cracks or gouges in them, ramps that are not properly textured for added grip, or shelving that has seen better days, they're being put at risk, according to Process Street. Taking a careful accounting of all the little things in the warehouse that could add up to big problems will help ensure you address them before they become an issue.
4) Keep things neat and tidy
Common problems in warehouses include debris that accumulates in corners, or poorly cleaned or maintained floors aren't, Process Street added. For that reason, It's vital to make sure you're upholding high cleanliness standards and the value of cleaning up messes when they're first spotted. This is the better alternative to the mindset of it's "someone else's job." Safety is everyone's job, and cleaning up is an important part of it.
5) Assess the occupational hazards for every area
Each unique area of your warehouse - the loading dock, the rows and rows of shelves, packing areas and so on - have their own unique safety risks that need to be assessed and addressed on an ongoing basis, according to Wonolo. Talk with workers about the thing they're concerned with and put plans in place to address those issues sooner than later.
6) Start coming up with solutions
Finally, every safety checklist should include an area where uncovered problems are explained in greater detail and potential solutions are offered, Wonolo advised. That way, you have a running record of what issues may have arisen and what has been done about them, so nothing falls through the cracks.