4 tips to improve the layout of your warehouse
4/1/2020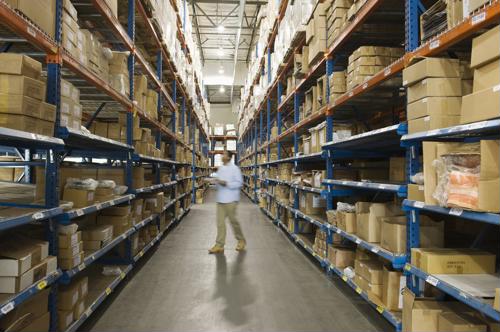 If you've been thinking about the ways you can make your warehouse more efficient, one of the best methods may be to overhaul your facility's layout. This is, however, a big project that takes a lot of careful collaboration and planning before you even move a single shelf, so you need to take as much into consideration as you possibly can.
The following steps should help you get a better idea of what needs to go where as you rearrange your warehouse to find a bit more operational efficiency over time:
1) Ask stakeholders what's needed
Perhaps the most important step in this entire process is checking in with everyone who will be working on your warehouse floor going forward, to get their feedback, impressions of your tentative plans and so on, according to Camcode. While you may think you know exactly how to handle these issues, the people actually doing the physical warehouse work every day may be able to tell you how you can make them even better.
If their feedback improves efficiency by just 1%, that's a big change that will really pay off over time. Simply put, it never hurts to at least hear from more people.
2) Take a bird's-eye view
When you're on ground level, the changes you need to make in your warehouse may appear one way, but when you get up higher, they can look quite different, Camcode added. For that reason, it's important to think of your warehouse from the top down and think about where foot traffic and equipment may intersect, as well as the best possible placement for packing stations relative to both the shipping and receiving department as well as the rows and rows of shelves items have to be picked from.
Drawing out your plans in advance of making a single decision (perhaps in a computer program where you can move things around at will) could help improve the flow of people and items through your warehouse.
3) Maximize your space
One of the biggest mistakes companies often make in their warehouse planning is failing to take advantage of all the cubic space available to them, according to Dear Systems. Most warehouses have fairly high ceilings, but shelving units often don't come close to approaching them. Rather than trying to find a way to cram one more shelf into an already packed floor plan, you may simply need taller shelves.
4) Don't make your aisles too long
Another classic pitfall is that companies often invest in really long, uninterrupted shelves to create their aisles, according to Logistics Bureau. There's a simple reason this isn't a good idea: If people have to walk all the way up an aisle measuring 50 or 100 feet (or more) to get to an item, then walk all the way back to go up another aisle right next to it, that's a lot of wasted steps. Having cross aisles at regular intervals solves this problem with ease.