What your workers need to know about PPE
4/28/2020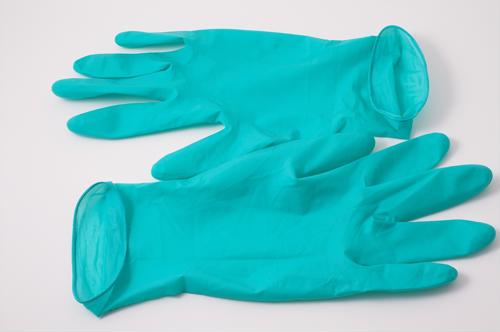 There has been a lot of talk in recent weeks about the importance of having personal protective equipment (PPE) for anyone who goes out in public, and that certainly includes those who work in warehouse settings. These critical workers need all the protection they can get when it comes to avoiding coronavirus infection, and companies need to not only provide that gear, but also proper instruction on how to handle it.
The following tips should help get everyone on the same page:
1) Whenever possible, disposables should be thrown out after one use
All too often, workers will reuse disposable gloves, facemasks and other PPE simply because they don't want to get rid of items they think are still perfectly good, according to the Voluntary Protection Programs Participants' Association. However, to effectively minimize risk, those items that are intended for a single use should be thrown out after that use.
2) It doesn't stop with masks and gloves
You don't want your employees to get into the habit of just donning a mask and gloves on the job, because they typically won't provide the full protection people need, the VPPPA noted. Eye protection, and even gowns or aprons, are just as important for keeping workers safe from this airborne threat.
3) It needs to be removed carefully
Just as workers are doing more to make sure they're properly protected with all this gear, they also need to ensure they're not exposing themselves to infection risk as they take it off, according to the Centers for Disease Control and Prevention. There are industry-recommended guidelines for safely taking off gloves, masks, eye protection and more, and workers need to be educated on these steps to ensure they're truly safe.
4) They should wash their hands before and after wearing it
Just like surgeons "scrub in" and "scrub out" before and after a procedure, workers should do the same with their protective gear, the CDC added. Thoroughly washing hands is the best way to avoid getting infected by making physical contact with protective gear, and it should be enforced as standard operating procedure at your facility.
5) Some can be reused
A recent study found that by spraying N95 facemasks with vaporized hydrogen peroxide, they can be perfectly sterilized and appropriate for reuse or even sharing, according to Health.com. Of course, if your facility doesn't have the capabilities to go through this procedure, then this gear should be thrown out after each use, but you should look into your ability to acquire necessary sterilization materials.
6) You should understand that risk still exists
Even if you follow every one of these steps - and practice appropriate social distancing - risk of infection within your warehouse will still hang over your operations, Health.com said. All your company and its employees can do is follow appropriate guidelines, including social distancing, to give yourselves the best possible chance to minimize that inherent risk, and be prepared with contingency plans for if even one worker tests positive in the weeks and months ahead.