Could employers face liability over coronavirus?
5/5/2020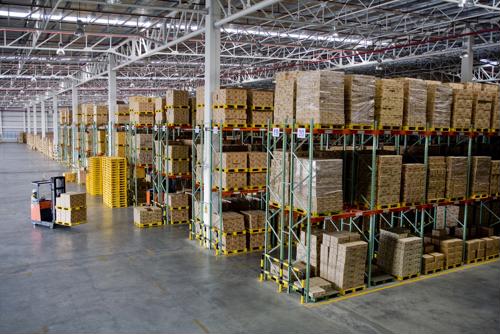 These days, everyone is understandably concerned about the novel coronavirus, and while there is plenty individuals can do to protect themselves, there's nothing foolproof that prevents infection. In fact, for those who have been deemed essential employees, the need to work at a centralized location inherently increases their risk of infection - and could potentially create liability issues for employers.
This is something every company that has continued operations needs to be aware of - and the situation is evolving over time, according to CNN Business. Just like any other injury or illness that has occurred as a direct result of work, it's possible that workers who have reason to believe they contracted coronavirus on the job may be able to hold their employers liable if there was an area of negligence or all due caution and proper measures were not observed.
Lawmakers in Washington, D.C., are currently considering protections for employers on this front, spurred in part by pressure from business groups, especially for companies that have enacted on-the-job safety measures (giving out protective gear, mandating proper social distancing and providing hand sanitizer or washing stations, etc.), the report said. Even still, the onus would be on employees to prove they were specifically infected at work, which would be a difficult proposition in many cases.
Weighing the difference
Legal experts believe part of the issue around liability concerns people who may get sick and infect coworkers, despite their employers taking all reasonable steps to protect workers even as their operations continued, according to Bloomberg. At the same time, there are fears that if companies are allowed to receive total immunity from liability suits, some businesses would allow their protection standards to slip - in some cases, potentially to dangerous levels - and put workers in real danger.
Instead, it may soon come to pass that not Congress, but an agency like the Centers for Disease Control and Prevention, would come up with standards for safe working environments given the current crisis. Lawmakers would then build those requirements into a federal law to clarify liability issues, the report said.
Not just workers?
Of course, for businesses that are now approaching or have already reached the point at which they reopen, or never closed in the first place, liability risk extends beyond just their workers, according to the National Law Review. If their facilities are open to the public, the possibility that a customer gets sick as a result of visiting their premises is very real. Here, too, proving this was the point where they were infected would be difficult, but it's another eventuality of which companies may have to prepare.
This is an evolving situation, both because of the nature of the virus itself and because the legal landscape could change significantly in the days or weeks ahead. As such, this is an issue employers need to monitor closely to determine whether they need to make any changes to their approaches, all while doing everything they can to protect workers and customers in the months ahead.