5 do's and don'ts for improving warehouse employee morale
5/12/2020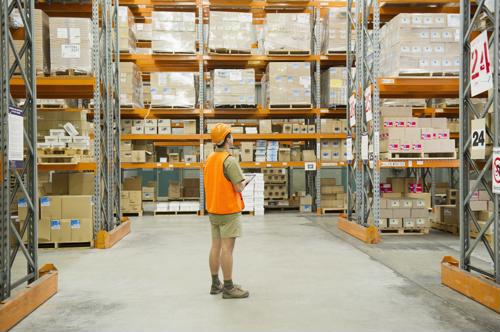 When you're trying to get as much as possible out of your warehouse workforce, there are many ways you can approach it, but one of the key areas you focus on should be boosting morale. After all, an employee base that feels good about its situation, by and large, is going to be more engaged and motivated, so you have a vested interest in keeping up morale on an ongoing basis.
The following steps should help you maintain that high level of worker satisfaction and keep improving as an organization:
Do: Highlight great performance
Perhaps the best way to show workers they're appreciated from the top down, according to DJ Products. When managers highlight and even reward top-notch work - such as with public recognition or small rewards (even non-monetary ones) and the like - that doesn't just help reinforce satisfaction among those workers. It also gives their colleagues something to strive for so that they can earn similar recognition.
Don't: Work them too hard for too long
Whether it's a single day without many breaks or a long stretch during which employees don't take any time away from the job, when workers feel tethered to their roles, they are less likely to be happy at work, DJ Products added. For that reason, encourage workers to take full advantage of their break or lunch periods, and also push them to take at least a few days off every few months so that they are never feeling overly drained in their day-to-day work.
Do: Encourage a stronger community
It just stands to reason that when your employees all mostly like each other and get along, they are more likely to work harder to ensure everyone is meeting their goals on an ongoing basis, according to Ace Lifting. Consequently, it's wise to conduct team-building exercises and hold events that allow all your employees to come together not as coworkers, but as friends. Something as simple as a few annual events could help ensure everyone maintains strong ties.
Don't: Assume you know everything
One of the biggest sources of worker frustration in many situations is when they don't feel like the boss is listening to them, or is giving instructions that don't make much sense, Ace Lifting noted. Managers should be responsive to when workers say there may be certain issues with the tasks they've been given, because these are people who work all day every day at their specific jobs, and they may just know better what's feasible.
Do: Think outside the box for compensation
It's often said that the best ways to ensure a business can both attract and retain talent is with strong pay - but that's not the only way, according to DB Industrial Supply. In fact, nearly 90% of respondents to the company's poll said that they would consider receiving a little more time off to be equivalent to getting a raise. For that reason, if you can couple smaller occasional pay increases with more flexibility about scheduling or time off, you may be able to foster stronger employee morale.