7 tips for improving loading dock operations
5/13/2020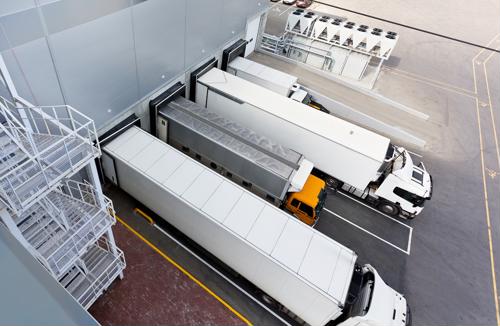 In many ways, the loading dock can be considered perhaps the most important part of any warehouse. For as many things that go on inside it, the ability to ship and receive is contingent on an effective loading and unloading strategy. For that reason, when reconsidering your overall efficiency strategies, you have to think about how the loading dock fits into the big picture and what you may need to do streamline operations there.
The following tips should help you do just that:
1) Keep everything well maintained
One of the biggest causes of slowdowns on loading docks is when some aspect of them breaks down, according to PLS Logistics. Whether that's the equipment workers you rely on to load and unload trucks quickly, the bay doors, surfaces or something else, you likely cannot afford such a slowdown - even if it only lasts a relatively short period of time. Setting a maintenance schedule should help ensure this is not an ongoing problem.
2) Make sure you're directing traffic
When people or machines consistently have to stop to allow others to pass, that can gum up the works in unpredictable ways, PLS Logistics noted. As such, something as simple as laying down "lanes" with easy-to-see tape or paint will help guarantee there's no need to be concerned about accidents or blocked areas for travel.
3) Improve your communications
Part and parcel with better traffic flow is the need for clear and easy communication for everyone on your loading dock, according to Cherry's Industrial Equipment. A minor change such as setting up hand signals or light systems that make it clear to workers - even in the noisiest conditions - what's going on and what they need to do can help things move smoothly.
4) Increase worker protections
Any worker injury or accident can put a huge halt on your operations, and these incidents may be particularly common on the loading dock, Cherry's Industrial Equipment added. Consequently, you need to make sure they have as much protective gear as possible so that the risk of an accident is kept minimized on an ongoing basis.
5) Keep it well-lit
Accidents and confusion can arise for many reasons, and one of them is related to visibility, Cherry's Industrial Equipment further advised. If your workers, or drivers who are picking up or dropping off loads at your facility, can't see everything around them clearly, there's greater risk for all involved. For that reason, it's necessary for any loading dock to be well lit.
6) Look at the data
Like many logistics operations, you've likely invested a lot in tracking technology over the past several years, but you need to consider whether you're doing enough to examine it, according to Lantech. Routine reviews of shipping and receiving information could help you identify areas of potential improvement that benefit not just the loading dock, but your entire operation.
7) Invest in machinery
There are many things workers do by hand that can be completed more effectively and quickly by machines, Lantech said. As a result, you may want to look into purchasing new equipment - such as a machine that wraps up pallets automatically - as a means of freeing up workers to tackle other tasks.