Why permanent raises are better than hazard pay
5/20/2020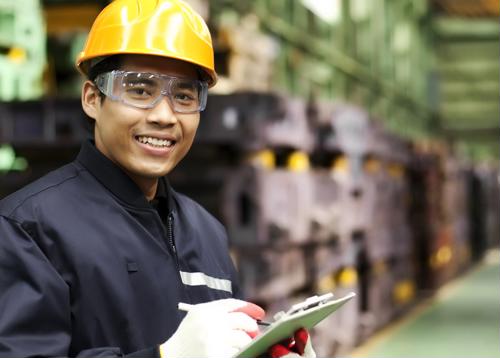 In recent months, a number of companies have taken to offering their most essential workers hazard pay. After all, if they are at greater risk of becoming ill because of their exposure to consumers or other workers, it stands to reason they should earn stronger compensation. But now, even as that danger remains high in many parts of the country, hazard pay is going away, which highlights why companies that want to stay competitive should offer workers permanent raises.
Several major logistics and retail firms have already begun to back off their increased wage offerings in the face of the novel coronavirus pandemic, just weeks after putting them into place, according to Bloomberg News. The hazard pay workers previously received was often highlighted as a "thank you" to workers for keeping those companies going strong amid the outbreak, and to entice employees to continue coming to work even as risk remained significant.
But despite the fact that not much about those harmful factors has changed, what has been altered is many states are starting to roll back their stay-at-home rules, the report said. Meanwhile, many companies never extended hourly wages in the first place, but instead gave workers monthly bonuses, which are also likely to be rolled back in the near future. Experts further note those temporary raises - whether in the form of hazard pay or bonus payments - didn't do much for the lowest-earning workers, who still had the potential for even greater earnings by collecting federally expanded unemployment benefits.
Why hazard pay isn't a good idea
Already, the companies forecasting their hazard-pay plans will come to an end have faced some backlash from employees, workers' advocates and even consumers; many of which are saying workers would have been better off asking for a permanent raise. Not all organizations may be able to afford that, but there are many reasons why raises are good for a company, even if it seems like it could be a major financial drain, according to Entrepreneur.
Perhaps the biggest reason for this is higher pay helps companies both attract and retain talent on an ongoing basis, the report said. This may not seem like a huge consideration given that the economy is in rough shape right now. However, having a stronger capability to keep your current workers - and all their built-up experience in your field - under your roof is vital. In addition to the effort that goes into a candidate search, the amount of productivity that evaporates overnight when you lose just one long-tenured worker is massive and costly, so making sure everyone is fairly compensated is a must.
Come up with a reason
Of course, bosses may balk at the idea of a uniform pay increase for seemingly no particular reason, so they may need to consider the most common reasons for giving raises, according to Business Collective. These include rewarding workers who go above and beyond their job descriptions, hit all their goals in a timely fashion, grow professionally, drive team success and so on.
The more that can be done on these fronts may go a long way toward ensuring long-term viability for any business.