Minimum wage discussions shift around COVID-19
5/27/2020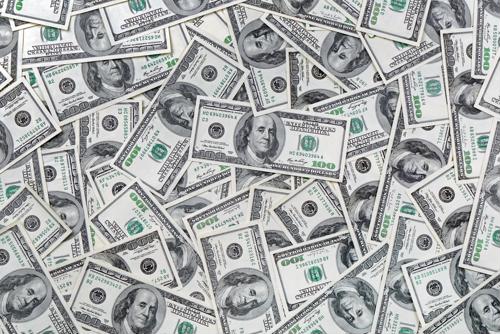 In recent months, the national and state-level discussions about raising the minimum wage that occasionally dominated headlines have largely been tabled - for obvious reasons. But now, with more states lifting stay-at-home restrictions and life returning to some semblance of normalcy, and a big economic impact from which many state economies now have to recover, it appears as though minimum-wage increases of some kind may be back on the table in some areas.
In Pennsylvania, for instance, Gov. Tom Wolf has long advocated for the Keystone State to raise its minimum wage above the federal level of just $7.25 per hour and is now doing so once again in the wake of the coronavirus slowdown, according to Wilkes-Barre television station WOLF. As part of the state's efforts to recover from the brief but severe downturn, Wolf is once again pushing for an increase to a $12 minimum and then slowly increase it, which would put it more in line with every state bordering it. Neighboring New York, New Jersey, and Maryland are all on track for minimums of $15 already.
While this kind of change would typically be met with discontent from the business community, Wolf's proposed recovery package also includes significant financial assistance for smaller companies that are facing dire straits as a result of the slowdown, the report said.
Other considerations
Meanwhile, some states that are already working toward higher minimum wages are considering different courses for their previous plans amid the economic impact of the pandemic. In California, where lawmakers previously supported an increase to $15 per hour with enthusiasm, there is now a question of whether such a path is appropriate in light of the state's economy, according to the California Globe. The bill that allowed for such an increase also provides for the possibility of "pausing" the previously scheduled wage hike - which would boost the minimum by $1 per year until 2022 - for a year.
Whether that will actually happen, however, is unclear, the report said. Only Gov. Gavin Newsom has the power to enact such a pause and given how much the cost of living has risen in the Golden State since the current increase path started, it seems unlikely he would actually do so.
Special attention
While many states have been reticent to raise their minimum wages in recent years, the amount of attention and praise being rightly directed at those on the front lines of the pandemic is leading some lawmakers to reconsider their previous positions, according to Bay City, Michigan, television station WNEM. In the Wolverine State, legislators are now mulling whether to introduce a bill that increase the minimum wage specifically for essential workers, to $15 per hour, and then adjusted for inflation at the start of each year.
If passed, the law would go into effect as soon as June 15, the report said.
Even if states are considering a new course for their own minimum wage plans, employers would be wise to make sure their salary - and benefits - offerings for employees is as robust as possible. This not only helps attract new talent, but also retain existing employees.