5 tips for warehouse hiring
6/24/2020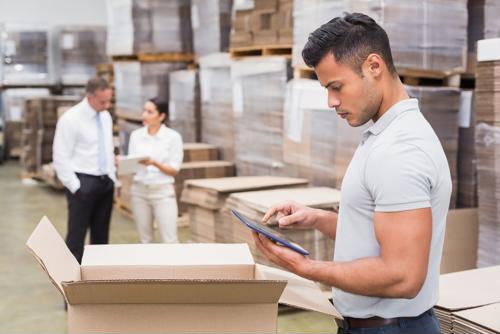 Even as many other companies struggle with their bottom lines amid the novel coronavirus pandemic, many businesses in the logistics sector are seeing similar or even increased demand. For that reason, a large percentage are still in hiring mode even as job losses mount nationwide. Now is the perfect time to reconsider your processes and make hiring even better.
The following five steps are a great jumping-off point and should help your organization take that all-important next step:
1) Ask your current employees who they would recommend
Recruiting can be a difficult process and even if you cast a wide net, the results might not be what you need, according to Wonolo. With that in mind, it might be wise to turn to the people who know your business best - and know what it takes to succeed there. Something as simple as asking employees if they can think of anyone who would be a good fit for the job could help you find some candidates.
2) Make your job listings ultra-specific
No matter what kind of position you're hiring for, it's important to understand the qualifications it takes, inside and out - and then communicate those requirements in the job listing, Wonolo said. That way, anyone who would be applying knows exactly what you're looking for and may be dissuaded from reaching out if they aren't qualified. That saves you time, energy and frustration when it comes time to actually make a hire.
3) Create an additional layer of interviewing
Often, when companies in any industry run into difficulties in finding that just-right hire, or getting those hires to stick around for the long term, it's because they weren't vetted as thoroughly as they otherwise could have been, according to CleanLink. While the manager who would oversee the new hire should certainly be involved in the interview process, it might also be wise to have someone else - even a team leader - talk to a candidate as well, just to see how they would stack up.
4) Incentivize good hires
Want to keep workers around for the long term? Make sure there's something in it for them beyond just the paycheck, CleanLink noted. For instance, a bonus after they reach six months or a year on the job could be a good idea, and similarly, it might be wise to create a referral program where your current employees also get a bonus if someone they recommended ends up being a great hire.
5) Ask the right questions
Finally, it's a good idea to make sure that when you interview someone, they are asked all the appropriate questions, according to Indeed. There are plenty of standard interview questions that work well for any organization, but to go that one level deeper and ask questions that are specific to your company's unique needs is what can separate a good candidate from an ideal one. No one knows your business better than your employees, so getting them in a room to brainstorm focused questions that would be directly applicable to the job in question.