Study: Minimum-wage workers can't afford housing in any state
7/22/2020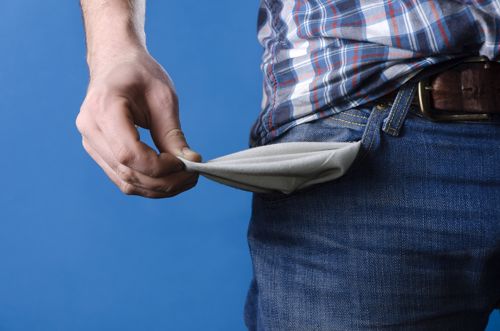 Across the U.S., a growing number of states are recognizing the financial difficulties suffered by millions of Americans and raising the minimum wage to help them stay afloat. However, even after a spate of recent increases nationwide, the minimum wage just isn't enough to afford the typical housing costs in any state.
Currently, there isn't a single state where the minimum wage is enough to allow people to afford rent for a two-bedroom home, according to the latest Out of Reach report from the National Low Income Housing Coalition. The national average for such accommodations is about $1,246 per month, or almost $15,000 per year. In order to afford that housing - plus all the other necessities of life - alone, a typical worker would need to earn more than $49,800 per year. A minimum-wage worker would typically have to put in about 96 hours of work per work - 2.4 times the typical 40-hour work week - to hit that number.
And even in states where the minimum wage has been hiked in recent years, that hasn't been enough to give low-wage workers the money they need to afford a typical two-bedroom home, the report said. In fact, there are only four states where such a home is affordable to someone earning less than $15 per hour, let alone the federal minimum wage of just $7.25. At the same time, 11 states have housing prices that are unaffordable to anyone earning less than $25 per hour.
In fact, the typical wage needed to afford just a one-bedroom home outpaces the earnings for 12 of the 20 highest-paying jobs in the country, the report said.
What can be done?
The fact of the matter is that even before the pandemic and economic downturn - which has resulted in tens of millions of job losses - there was a critical lack of affordable housing in the U.S., and things are only getting worse now, according to Builder Online. To that end, the National Association of Home Builders has asked Congress to do something about this issue, as more than a quarter of all households living in apartments were devoting more than half of their incomes to rent before the pandemic hit.
To that end, the NAHB is specifically asking Congress to bolster the low-income housing tax credit as part of its next round of coronavirus legislation, the report said. The industry group noted that the program has helped fund the development of more than 3 million apartments specifically intended to help low-income workers find housing.
Is help coming?
Meanwhile, experts also wonder whether the minimum wage is going to be a hot-button issue in the election come November, according to CNBC. After all, tens of millions are now even more concerned about their finances than they were just a few months ago, increasing focus on the possibility of the government raising the federal minimum - perhaps as high $15 per hour - for the first time in more than decade.
Business owners certainly shouldn't wait on federal mandates to make sure their workers can make ends meet, however. Raising salaries is critical to both attracting and retaining talent.