6 cybersecurity issues your business needs to be aware of
7/28/2020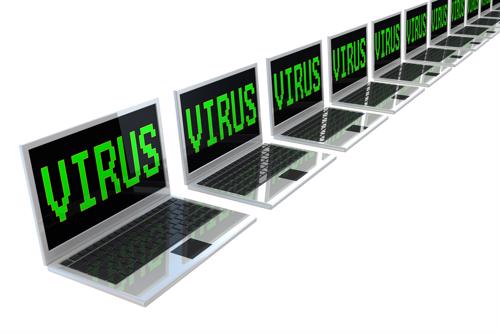 Around the world, hacking attacks seem to only become more prevalent - and successful - as time goes on. No matter how much you do, you can never fully insulate yourself from this kind of risk, simply because it can be so multifaceted.
What you can do, however, is educate yourself about the latest trends so you can consistently examine and deal with your potential vulnerabilities. The following data should help you better understand some of the latest trends on this front:
1) Ransomware is on the rise
Ransomware - malware that locks you out of your own systems - spiked 109% from 2019 to 2020 in the U.S., and shows no signs of slowing down, according to SonicWall. You certainly need to understand more about what this kind of intrusion can mean for you, and what you may need to do to work around it without disruption in the event of a successful attack.
2) Hackers are hiding malware in COVID-related emails
About 1 in every 14 phishing hacks so far this year started with messages about the novel coronavirus pandemic, taking advantage of the general public's confusion and apprehension about the virus, SonicWall advised. Therefore, it can be a good idea to educate workers about these threats, and be more vigilant yourself.
3) The type of target is becoming broader
The people behind these attacks know how much sensitive data is stored by all kinds of organizations these days, and they're taking advantage, according to EMSIsoft. It's not just individuals or businesses that are being targeted these days - school districts, universities, health care providers and more have all been affected.
4) The fallout from such an attack can be far-reaching
If you are hit with any kind of malware or ransomware attack, it can put you on a serious negative trajectory, EMSIsoft said. Even if you aren't totally locked out of your systems, the requirements and costs for responding to such an incident can be significant and potentially ruinous.
5) Your IoT devices may leave you vulnerable
As you open your company networks to employees' devices, it can be hard to keep tabs on everything connecting to your WiFi, according to Infoblox. That creates a unique threat, as the vast majority of organizations in the U.S. say they have "shadow" IT devices - those for which provenance cannot be determined - connecting to their network at least once in the past year. That includes more entities identifying 20-plus shadow connections than reporting zero.
6) Risk rises as you add more devices
Problematically, an industry survey shows 1 in 9 U.S. organizations say they're "not at all concerned" about this threat, and more than 1 in 5 say they are only somewhat worried about it, Infoblox added. You cannot afford to have a "no big deal" attitude about this kind of threat, because even one misstep can debilitate your organization and possibly those of your partners, customers and clients.