6 warehouse productivity tips
8/10/2020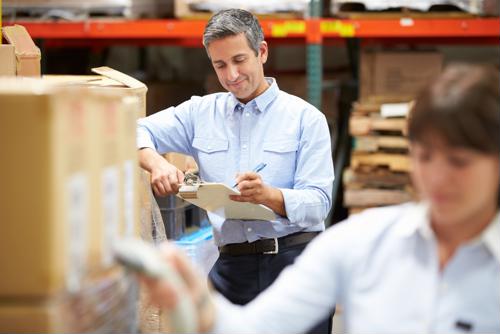 In the logistics business, efficiency and success go hand in hand, to the point that it's basically the name of the game. If you're not operating at or near peak efficiency, your organization is likely leaving some opportunity on the table, so everyone from the loading dock to the boardroom has to make it a priority to stay on top of these issues on an ongoing basis.
If you want to make a few critical changes to your organizational approach to efficiency, the following may be great places to start:
1) Chart better picking paths
Simply put, you might not realize how the picking paths your workers choose may be wasting time, even though it's no fault of their own, according to Multichannel Merchant. Even a few wasted seconds here and there on every trip from the packing area can add up quickly and mean you've let an hour of time slip through your fingers. If you can do more to recommend the most efficient paths possible for every task, you may find yourself unlocking a ton of unclaimed efficiency.
2) Move top sellers to the closest bins
On an ongoing basis, you may find that the things in your facility that are selling the quickest tend to change based on trends and seasonal influences, Multichannel Merchant added. But if those popular items - which require the most picking trips - aren't particularly close to the packing area, that's even more time being wasted. As such, you can use past sales data to predict new trends, and rearrange your stock accordingly.
3) Invest in the right equipment
Your workers can always use a little help, and making sure they have the tools to meet your efficiency needs is a must, according to Wonolo. Whether that's as simple as portable scanners to help them save time on picking or a new forklift to move bigger orders more effectively, it's important to make sure you're regularly evaluating your needs on this front and making the right investments.
4) Give everyone more insight
You likely track a lot of data within your facility, but if you're not sharing it with all the stakeholders, that might be a mistake, Wonolo advised. While managers can certainly interpret long-term trends, they might not have all the insight that those actually putting in the picking and packing work do, so having the occasional roundtable to go over the data may help unlock new strategies.
5) Track every item you can
The more insight you can get into your entire warehouse operations, the better off you will be - and that requires more sensors, according to Newcastle Systems. You can track not only your inventory, but also your employees' movements throughout the warehouse, as well as equipment such as forklifts and pallet jacks, new shipments and so on. By doing so, you may be able to get real-time insights into your efforts that help you find more efficiency going forward.
6) Provide workers with financial incentives
Finally, if workers are helping you meet your business goals every week, month or quarter, it's important that they feel like they have a stake in the effort, Newcastle Systems said. Giving them financial incentives for a job well done - above and beyond their standard pay and benefits - can truly motivate them.