5 ways to make sure your warehouse's parking lot is safe
8/19/2020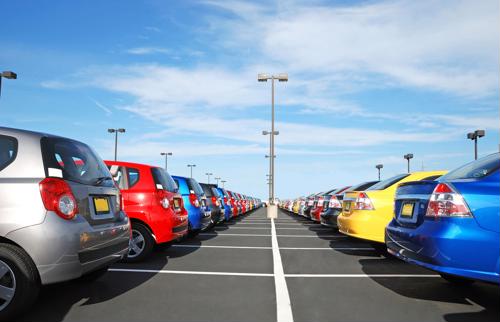 No matter what size your warehouse is, you almost certainly have a sizable parking lot and loading dock area. Just like you do your best to maintain the interior of your business, you need to give the exterior the same level of attention. After all, a paved area that's in poor condition is dangerous for vehicles, equipment and pedestrians alike.
Fortunately, parking lot maintenance is somewhat easy to handle on an ongoing basis, with a little vigilance and the following tips going a long way toward ensuring proper condition.
1) Just give it a look
Most often, the problems that can arise for any paved surface are easy to spot — all you may need to do is give your lot a walkthrough when it's relatively empty, according to Aexcel Corp. By doing so, you should easily be able to spot areas where you need to repair or entirely re-pave damage caused by weather conditions or wear and tear.
2) Clear the drains
Over time, standing water, mud, snow, slush and ice can take a real toll on your pavement, so it's important to make sure all drains are able to clear water easily, Aexcel Corp., added. Too often, they are blocked by debris like trash or fallen leaves, and the solution is as simple as being diligent about making sure they're cleared off.
3) Don't let it fade
An often overlooked part of safety in a parking lot is assuming everyone knows where they should park, walk or drive, according to Lone Star Paving. However, there are some areas where pedestrians may be particularly unsafe, or where parking will block easy access to a loading dock for large vehicles. Making sure the lines of your parking lot are always clearly visible — with a regular repainting schedule in place — is a great way to avoid confusion and danger alike.
4) Deal with problems early
Unfortunately, when damage to pavement develops, a small issue can sometimes turn into a big problem literally overnight, Lone Star Paving added. A little bit of cracking or decay can be turned into a full-blown pothole — which is a hazard for both vehicles and pedestrians — in hours under certain conditions. As such, if you spot an issue that needs to be addressed, deal with it as soon as possible.
5) Clean it regularly
When a lot of debris builds up on pavement, it probably doesn't pose much threat of damage, according to Integrity Paving & Coatings. But it could be a safety issue. If leaves or garbage is covering a piece of heavy or pointy debris or has even covered a pothole, risk of injuries and accidents is likely to rise more than you might expect. But if you make it a habit to sweep, rake or even just use a leaf blower on the entire lot at least once or twice a week, that risk is reduced almost to zero.