6 skills you need in the logistics industry
9/9/2020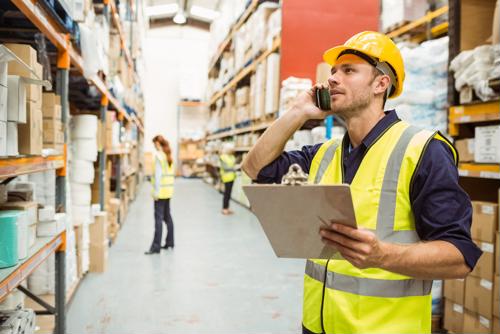 If you're thinking of starting a career in the logistics sector — whether you're already a manager or you're starting from the bottom — there are a lot of things to keep in mind about the industry. These include the fact that you likely have to bring a number of skills to the table if you want to make sure you are able to have real success and enjoyment in this line of work.
The following are just a few examples of the kind of qualities you need to bring to work with you on a daily basis in warehousing:
1) Analytical skills
While you are likely to receive a number of tasks throughout the day, no matter what level of the organization you work at, things can change quickly — even over the course of a single day, according to Cerasis. For that reason, you need to be able to assess new challenges as they arise, and identify solutions on the fly to ensure you, your team and your whole company are always in a position to succeed.
2) Teamwork
In fact, teamwork is critical to just about every aspect of the logistics field because you just aren't going to be asked to tackle many tasks entirely on your own, Cerasis added. You need to be able to communicate effectively and work as a unit to find the right amount of success on an ongoing basis, and if your interpersonal skills are lacking, it's going to show quickly.
3) Flexibility
Again, things can change at a moment's notice in this industry and if you're not able to pivot and adapt to new situations very quickly, your group is going to lose some all-important efficiency, according to Rasmussen College. These changes can be as simple as a broken-down forklift blocking an aisle among your shelves, or as complicated as dealing with a canceled order that has already been partially picked, so big or small, you need to be able to adjust.
4) Ability to see the big picture
Even when you're working as part of a team (and in fact, even a large team), you are not alone in the warehouse, Rasmussen College said. For instance, people on the loading dock are counting on you to pick every order correctly, and even if you don't engage with them directly very much, your jobs are interdependent. As such, you always need to be able to keep these facts in mind and see how your work affects theirs.
5) Self-starting
Having a bit of get-up-and-go is always a good thing in any business, but in logistics it can be particularly important, according to Evans Distribution. While you will no doubt get directives from a manager, you will typically need to be able to figure out the best ways to tackle those projects on your own, and get the efforts underway without much supervision.
6) Willingness to learn and grow
Especially when you're just getting started in the field, you have to understand that there are plenty of things you just don't (or can't) know about the work, Evans Distribution advised. As such, committing yourself to education and training will help you succeed in the industry on an ongoing basis.