5 things to remember about holiday hiring
9/29/2020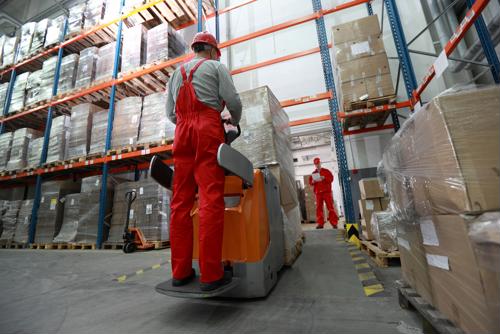 The holiday season is right around the corner and if you're in the logistics sector, you know how important it is to be fully staffed up for those busy weeks. However, this year could bring with it a lot of unique conditions for traditional hiring, operations and shopping, given that the difficulties of the novel coronavirus pandemic continue to linger in most parts of the country.
As such, there are a few things you will need to take into consideration about how your business is likely to change for this year's holiday season, including the following:
1) Many businesses have a head start
The first thing to keep in mind for this year is that a lot of major logistics firms have been in the process of adding staff for months now, according to Columbus Business First. E-commerce has really taken off since the pandemic first hit, as people have largely been trying to avoid heading to brick-and-mortar stores for their purchases small and large. Consequently, shippers and online retailers have been on a hiring spree for some time, trying to keep up.
2) There will be plenty of people looking
Even as many businesses sought to hire more warehouse workers and others to facilitate growing shipping operations, the talent pool should be larger than in years past, albeit for an unfortunate reason, Columbus Business First added. Millions across the country are now looking for work thanks to the economic downturn, meaning you might not need to engage in a truly cutthroat competition with others in the industry.
3) Lots of other companies are staffing up, too
Of course, in the weeks ahead, it won't just be logistics firms trying to staff up for the holidays, according to Logistics Management. Retailers and other businesses will also be trying to hire more workers as per usual, but because traditional shopping is less likely to be prevalent this year, it may be harder to predict hiring patterns.
4) Logistics needs may be even greater this year
Those more diversified hiring efforts are, however, likely to butt up against traditional logistics work, meaning more people may be sought to do things like pick and pack orders, work on loading docks and so on, Logistics Management said. For that reason, you might want to think about how new competitors could enter the sphere this year.
5) You need to stand out from the crowd
With all this in mind, it's important to remember that a big key to attracting talent — whether it's during the holiday season or in the dead of summer — is offering them something others will not, according to Freight Waves. That could mean more flexibility with scheduling, higher pay, more benefits, options to stay on after the holiday season ends and so on. The important thing is to make it clear that, whenever possible, you are willing to do things for would-be employees that your competitors will not.