7 keys to warehouse safety training
1/4/2021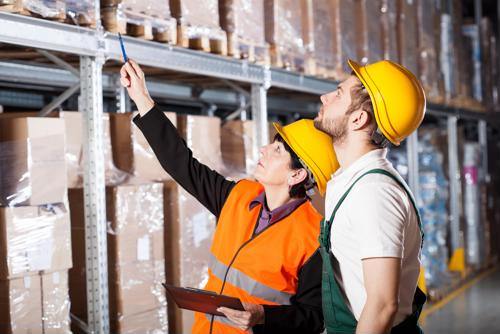 Logistics firms may not always think as much as they should about the safety issues that can crop up in the course of their normal operations. For that reason, among others, it's important for such companies to be more proactive about getting training efforts off the ground and making them a regular part of the job for both employees and managers.
Not sure where to begin? We have a few suggestions that should help ensure your efforts result in a stronger safety record for all involved:
1) Show them the hazards
This is a classic aspect of deterring unwanted behavior: Highlighting the negative consequences of dangerous behavior can help keep people on the straight and narrow, according to New Pig. Simply put, people may not always understand the ways their lack of attention to detail could lead to injury (for themselves or their coworkers) or increased risk in other ways.
2) Know what you want employees to take away
Along similar lines, making sure you go into training with some clear takeaways for everyone going through the classes will help inform what you want to highlight, and what might be extraneous, New Pig added. Without building your courses around these ideas, and reinforcing them at the start and end of the session, you risk letting the point slip by.
3) Get a handle on the best ways of instruction
You should know your employees better than anyone, and therefore know what they respond to, New Pig further advised. If you think you'd be best off by doing hands-on instruction, go with it. If a classroom setting may better suit your employees, that's always an option as well.
4) Keep tabs on what's required
While you're crafting your training courses, you should also be keeping an eye on what's required of you by OSHA rules and regulations, according to Knowledge City. Any additional information that's, perhaps, unique to your facility should be seen as a supplement to what's mandated by the agencies that oversee your industry.
5) Treat your employees like they're professionals
In general, it's probably best to treat your workers as though they generally know what they're doing, and instead reinforce the importance of proper behaviors, Knowledge City said. You can use job-specific terms and the like, and it's a good idea to make sure you're not coming across as "talking down" to the people who make your facility run successfully.
6) Mix it up
Even when you're having success with a given approach to training, it's still important to ensure you don't let things get too stale, lest you risk losing the power behind your current efforts, according to EHS Today. Finding ways to simultaneously mix it up and stay true to your overall plan is always advisable.
7) Get everyone onboard
While you may want to hyper-focus your training efforts on specific employees or departments, it's just good practice to make sure everyone knows what's recommended, EHS Today cautioned. That way, even when people move between teams or just spot a dangerous action from someone else, they know what's expected.