8 ideas to improve your warehouse's efficiency
1/11/2021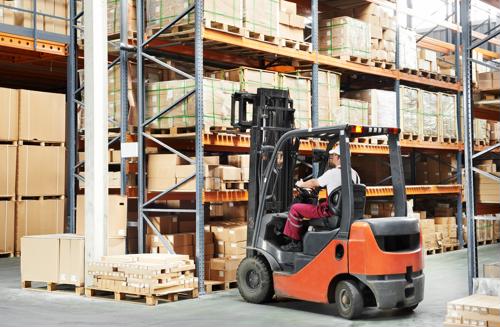 The logistics industry is, at its heart, built on the ability of all companies to operate as close to peak efficiency as they possibly can. That is, of course, not always easy and requires constant vigilance on the part of both managers and the workers on the warehouse floor.
With that having been said, the following steps should help your entire operation become more efficient, when put into action:
1) Get a better handle on the loading dock
One of the places where inefficiency creeps into your operation somewhat invisibly is the loading dock, according to Multichannel Merchant. Whether there are delays in getting items scanned into your system, or pushing them back out, it's easy to understand why it happens in an area so packed with ongoing activity, but processes can still be improved.
2) Reduce the number of touches every item requires
When items are being handled by multiple people, the possibility of inefficiency increases, Multichannel Merchant added. The more you can do to reduce the number of people handling any given shipment or individual items, the better off you will be.
3) Incentivize good work
Setting individual and organizational goals, then rewarding workers for hitting them, helps companies stay at or near peak efficiency on an ongoing basis, Multichannel Merchant said. Why? When employees feel valued and see the possibility for financial reward, they will keep working as hard as possible.
4) Train for what constitutes the right processes
Training should already be a regular part of your operations, but that should include efforts to reinforce your own best practices, according to 6 River. That's especially true as you continue to tighten up areas of inefficiency; simply put, that kind of effort helps keep everyone on the same page.
5) Ensure safety is critical to your overall processes
Along similar lines to training for the right processes, it's also vital to train for safety, 6 River noted. Even one minor accident can lead to days' worth of paperwork, investigation, lost productivity and so on. As such, making safety a crucial part of your culture is a must.
6) Listen to what workers are telling you
It's often wise to solicit feedback from employees about how they think their work is going, and what they would do to improve it, 6 River further advised. You certainly don't have to take all feedback to heart, but if you keep hearing the same things over and over, that's something that clearly has room for improvement.
7) Make better use of space
If you've had the same layout for your warehouse over the past several years, during which time you've grown many aspects of your operations, now might be the time to change, according to the Chartered Institute of Purchasing and Supply. Look for areas where workflow may have become jammed up, and adjust accordingly.
8) Track everything you can
Finally, the more you can do to keep tabs on everything in your warehouse, the better off you are likely to be, the Chartered Institute of Purchasing and Supply further added. When you can digitally keep tabs on equipment, people and items in your facility, it becomes easier to identify areas of inefficiency.