5 ways to turn warehouse work into a career for employees
10/26/2021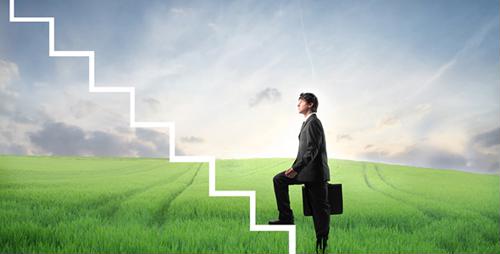 When it comes to warehouse worker retention, you have several options. One thing you may not have considered is making warehouse work feel like a career instead of "just a job." Careers come with opportunities for growth and development, encouraging staff to stick around and continue benefiting your warehouse — while jobs might seem more temporary and low-impact.
Here are a few ways to help create careers, not just job opportunities:
1) Provide advancement opportunities
If warehouse work becomes stagnant, employees may look for other ways to advance. Therefore, this is, perhaps, the most significant way to make them feel they've chosen a solid career path: Show them what the future may hold. Advancement opportunities prove you're invested in their success and looking for ways to propel them onward and upward. Sure, you'll benefit from placing hard workers in more important positions — but workers will be happy to focus on the fact that you obviously trust and value them.
2) Keep the work modernized
One difference between a "career" and a "job" is the way the industry in question views itself. For example, some industries are comfortable with their processes and only upgrade when absolutely necessary. Others, however, must constantly advance to stay ahead of the times.
To make warehouse work feel like a career instead of a job, make sure you're providing modernized solutions and tasks at every turn. According to Supply Chain Leaders Academy, automation could change warehousing as well as the industries it supports — so give your staff the chance to do fulfilling, engaging tasks instead of anything that could be done by robots (literally).
3) Make the environment safe
According to Now That's Logistics, a safe work environment is a clean one. Employees need to know that they won't be risking their health and well-being every time they walk through your doors. After all, safety is one hallmark of a long-term job and, eventually, a career, signifying a reliable environment and an employer who actually cares.
To take full advantage of this concept, help staff feel they're responsible for workplace safety. When engaged in this way, employees know it's at least partially up to them to protect themselves and one another, giving them the autonomy many individuals value in a career.
4) Engage
In a short-term or low-engagement job, workers may never receive feedback on their performance. A career, however, relies on this type of back-and-forth communication so the employee can grow and achieve more. With this in mind, try to engage regularly with your staff. Let them know where they're succeeding, where they're struggling and how you're prepared to help. This proves you're interested in developing them as long-term members of your team, but it also gives you the opportunity to build better workers from the ground up.
5) Develop employees as people
A career shouldn't be all about work. If you want your people to stick around, you need to help them grow personally and professionally. Online courses give workers the chance to develop skills necessary in the workplace and in life, helping them boost their confidence and approach every task with an eye toward the future.