8 warehouse technologies that may help retain workers
10/27/2021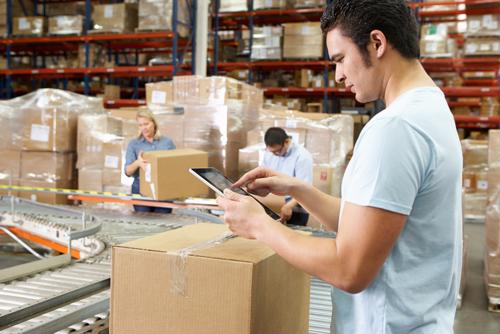 Warehouses are at odds with employee attrition, fighting everyday to retain workers and remain productive. Thanks to constantly evolving technologies, automation may be the key to surviving a crisis in worker retention.
1. Autonomous Mobile Robots (AMRs)
AMR technology is quickly becoming a staple of the modern warehouse. These autonomous robots improve existing fulfillment systems by traversing warehouses and accurately picking items of various bin size and weight.
The latest in such technologies, like Zebra's Fetch Robot, not only reduces training time, but also cuts the time workers spend walking around the warehouse by up to 60%, per SiliconANGLE. In terms of retention, this gives your workers a much deserved break on their feet.
2. Cloud software
Many cloud platforms allow managers to oversee warehouse operations and adjust workflows in real time. Many of these systems also pair nicely with AMR technology, meaning that you can organize the supervision of both regular workers and autonomous robots at the same time. This will help you optimize your workers and allow them to be more productive and meet their personal performance goals.
3. Social distancing via mobile technology
Since the onset of the pandemic, warehouses have approached the challenge of socially distancing their workers in many ways. Forward-thinking companies have even taken advantage of their employees' mobile devices and wearable technology by installing special software that monitors social distancing.
When a worker is too close to another, the software lets them know. For the frontline warehouse worker, this technology may help protect their well-being.
4. Real-time data analytics software
When warehouses collect data, they learn how to improve in almost every way. There are many data-collecting and performance-tracking tools to help managers and workers learn where their work is excelling and where they need to boost performance. In doing so, warehouses overall can measure up and produce more, which keeps workers happy when they know they're doing well.
5. Cartonization software
Otherwise known as packing automation, this technology takes the guesswork out of choosing the right size carton. According to Supply Chain Brain, packaging decisions are often made on the fly. Due to human error and the stresses of the busy holiday season, this can lead to customer dissatisfaction or a slowdown in productivity. Cartonization software, however, uses an algorithm to determine the optimal packaging size for an order. In turn, it eliminates some of the additional stress on the part of the worker.
6. Automated forklifts
Much like AMR technology, automated forklifts optimize operation without the need of additional infrastructure or special flooring. They can handle the same regular tasks as normal operators, but without the time spent on other duties like stocking or putting away. Of course, they also reduce the risk of forklift accidents by taking the human worker out of harm's way.
7. Virtual reality warehouse training
Enhance and engage your training by implementing virtual reality (VR) technology. VR enables real-life scenario training and allows new hires to digitally experience new tools and job technology. This can also make retraining workers more exciting, engaging and may help retain workers with the prospect of self-improvement.
8. Put-to-light systems
Much like the name suggests, this uses light displays to direct workers to any given product location. They also make it easier for workers to know what products need picking and how many need to be picked. Put-to-light technology streamlines planning and control into the hands of the operator and boosts productivity.