The 4 types of warehouse workers to retain during a labor shortage
11/22/2021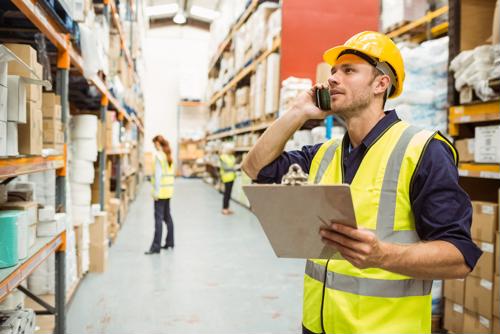 Warehousing is a team sport. Without a full roster, however, it's hard to stay competitive.
Amid the ongoing labor shortage, fulfillment centers are struggling to put together their winning formula. The national "quits rate," the number of people leaving their jobs — a total of 4.3 million — is the highest it's been since 2000, according to the Bureau of Labor Statistics. The resulting struggle to meet demand is placing extra pressure on supply chains to stay on pace.
To mitigate the labor shortage, warehouses need to squeeze as much productivity from their workforce as possible. That's easier said than done, but retaining these four types of workers just may help warehouses mitigate their labor troubles.
The budding retiree
Nearly every fulfillment center has its own squadron of savvy warehouse veterans. Per Willis Towers Watson, as many as 83% of companies have a significant number of workers approaching retirement.
Before they reach that stage, it's important for warehouses to take advantage of their knowledge and experience. In that time, warehouses can take steps to either facilitate the knowledge transfer or retain their labor a little while longer.
One way managers can retain aging employees is by letting them test out retirement. With a phased retirement plan, workers get to see what life after retirement might be like. If they decide it's not their time, they can return from their extended sabbatical feeling refreshed and reinvigorated. If they decide otherwise, this gives managers ample time to start passing the torch and transferring knowledge.
The seasonal employee
Many businesses, especially warehouses, are hiring seasonal employees to mitigate the labor shortage. This is nothing new — supply chains regularly hire temporary help to stay competitive when demand is at its peak volume.
Turning seasonal workers into full-time hires is never an easy task, but a shortage of labor makes it all the more important. Warehouse managers should sit down with seasonal employees early into their contract to gauge their interest in staying onboard. Not only would retaining their labor help stay productive — it would also save management the trouble of hiring, onboarding and fully training a fresh new hire.
The high-potential worker
Every business has employees who truly stand out from the rest. High-potential employees are an asset to warehouses on a good day, let alone during a labor shortage.
Because they're more productive, they pick up the slack left behind by former employees. They have an innate ability to seek out other exceptional workers and help them reach their fullest potential. Better yet, high-potential workers are incredibly coachable and very fast learners — which means managers need to start their professional development at the earliest opportunity.
Retaining this type of worker is perhaps the most significant. Not only will high-potential workers maintain warehouse productivity — they'll infect others with their engagement and determination.
The in-betweener
Between the soon-to-be retirees and the fresh-faced newbies, there's the in-betweener. Because they reside right there in that middle ground, they likely perform the brunt of the labor around the warehouse. Although responsible for plenty of warehouse productivity, they also are the most susceptible to burnout.
Retaining in-betweeners is all about managing workloads, communicating directly and fielding concerns. Taking these steps will go a long way toward eliminating the risk of burnout, which can dig a nasty hole in your bottom line. Even worse, it can put your workforce at risk of mental and physical turmoil — which may lead to them quitting their job.