The 6 dos and don'ts of warehouse labor management
12/6/2021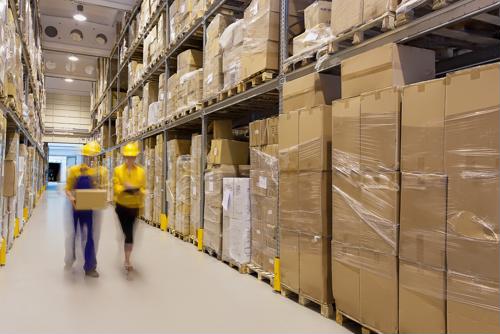 With the holiday season around the corner, labor shortages continue to throw a wrench into the supply chain. The resulting inefficiencies are leaving warehouses scrambling to pick up the pace and meet demand, while also maximizing revenue and mitigating lost productivity.
In fact, the Federal Reserve Bank of Atlanta estimates that labor shortages are costing U.S. businesses over $184 billion per quarter — well over $40 billion every month. To mitigate the losses, warehouses should take advantage of the six dos and don'ts of labor management.
Do: Check in on your employees
As fulfillment centers ramp up to peak volume, workloads are getting heavier. Make sure each and every employee is well equipped to handle the extra weight that falls on their shoulders. This is especially important with fewer hands to go around the warehouse.
Even more significantly, look for signs of burnout. Exhausted, overworked and pessimistic employees are a detriment to productivity. They're also much more likely to leave their job. Worse yet, they're a danger to themselves and others. Identify anybody displaying fatigue and start a discussion about what you can do to help. If you catch burnout early, you can jump ahead of the curve and refresh a worker with breaks, support and other resources.
Don't: Disregard temporary workers from past seasons
One of the simplest ways to mitigate the labor shortage is to recruit from your pool of seasonal employees from earlier years. With a handy database of candidates, you can streamline the recruitment process, bring them back on board and focus on other areas of the warehouse.
If you're lucky, you can even convince some temporary workers to stay long term. In doing so, you convert seasonal help to full-time hire. Plus, you'll retain the institutional knowledge they've gained during their limited employment at your company.
Do: Look into automated solutions
Technology is not the end-all, be-all of warehousing, but it's a major component of any fulfillment center. Automated solutions can mitigate plenty of the lost productivity during a labor shortage.
Forbes recommends mobile automation, like robotics, in particular. Autonomous mobile robots (AMRs), can be deployed without making massive changes to your company's infrastructure. Better yet, AMRs can be used incrementally. In other words, you can deploy them in one area of the warehouse as a test run before using them in other parts of the process as necessary.
Don't: Forget about the wonders of cross-training
Cross-training is a staple of any effective labor management system. By training workers in areas outside their typical day's tasks, they can fill in for absent employees whenever needed. This is an excellent way to engage warehouse associates in new areas while picking up the slack left behind by others.
Do: Revise your recruitment strategy
It may be time to revisit your hiring practices. If your warehouse is struggling to hire fresh skilled labor, you may have an outdated strategy. After all, the best way to mitigate the labor shortage is to fill in the gaps in your workforce. Consider advertising positions with a slight bump in wages, or show off professional development opportunities on your website's recruitment page.
Don't: Neglect a show of appreciation
Warehouse associates are fighting every day to help your company stay productive and meet the increasing demands of the holiday season. Even in a time of lesser volume or surplus in labor, appreciating your workers is an often-overlooked aspect of labor management. Let them know how much they mean to the company with direct praise and recognition. A little bit of appreciation could go a long way toward worker retention.