4 ways your warehouse can reduce turnaround times
2/24/2021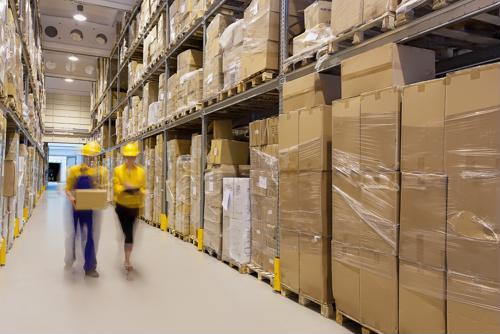 The logistics industry is all about getting things in the door and then out again as quickly as you can manage, and that certainly includes being able to process any order you receive in a snap. Even when many companies may feel they have these processes down to a science, there is always seemingly just a little bit more efficiency to be wrung from any given aspect of the process.
An improvement of just 1% in terms of efficiency in, say, picking or packing can have a huge ripple effect that positively impacts your entire company. The question you may have is how you can realize those improvements, however small. We have a few suggestions to help you do just that:
1) Make sure your WiFi network is up to the task
Especially if you have gone to the effort of digitizing more of your processes in the past year or two, one thing you might not consider is your in-house network's ability to handle all the extra data you are producing and organizing, according to Clarus WMS. If you haven't done enough to make sure your network reaches every corner of your facility effectively, or that you have all the bandwidth you need to process information from a growing number of IoT-enabled devices, now is the time to make sure that's taken care of.
2) Get a better handle on labor management
You almost certainly have clearly defined and highly specialized roles for every worker under your roof, but it's important that they are assigned a given task (or set of tasks) every day so they know exactly what is expected of them, Clarus WMS added. When doling out these assignments on a daily or weekly basis, it's important to spell out the goals you have for these employees so they know exactly what they are working toward.
3) Build better relationships
There's plenty you can do to make your operations more effective and efficient in-house, but you may also be able to do more when it comes to ensuring your supply chain partners are on the same page with what you're trying to accomplish, according to Cerasis. Regularly discussing your own individual company's goals (or those of multiple stakeholders within your supply chain) can help ensure everyone is pulling in the same direction and capable of helping each other to reach that next level of success.
4) Train your employees and managers
Finally, making sure everyone on your payroll has the utmost training and skill development to ensure they can meet and exceed your expectations for them on an ongoing basis is critical, according to Zesium. Setting aside time each month for specific training exercises can help ensure your company is always ready to handle the next challenge, and even if it's time taken away from your normal operations, that commitment will pay for itself many times over going forward.