8 ways to make sure your next hire is a true team player
3/11/2021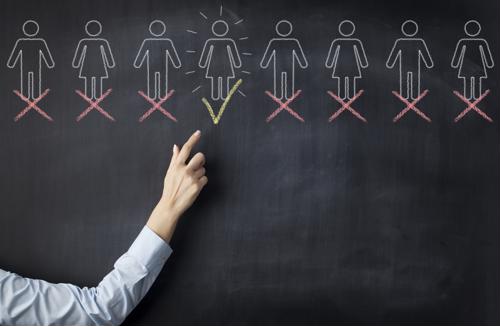 If your office is a highly team-oriented environment that asks for consistent collaboration between employees, you'll want to make sure everyone you bring aboard can integrate into that environment. As you've no doubt found, however, that kind of seamless addition is often difficult to achieve.
How can you really tell whether a prospective hire is going to be the kind of team player you're looking for? We have a few ideas:
1) Make sure they can roll with the punches
One of the biggest issues many people have when it comes to being a true cog in your corporate machine is if they encounter difficulties, they may be easily thrown off the right track, according to Career Tool Belt. That increases the burden on their coworkers, so your hires should all be able to handle adversity with aplomb.
2) Are they enthusiastic about tackling a new challenge?
Along similar lines, if your business is constantly innovating or rolling out new workflows, you don't want employees who will be constantly pining for the old ways of doing things, Career Tool Belt said. Instead, it's helpful for workers to to dive into new ways of doing things headfirst, and be part of a great new solution for your company.
3) How dependable are they?
When people consistently miss time at work, or just can't consistently hit their goals, that's going to set their entire team back — and likely require teammates to pick up the slack, Career Tool Belt further advised. When someone has to constantly be led along, rather than getting out in front of the pack, that's a problem.
4) Pay attention to their treatment of others
Anyone you hire should be treating people with respect and courtesy, so while you can expect most candidates to be on their best behavior throughout the interview process, there may be some red flags, according to Business 2 Community. If they are dismissive over email, or to lower-level employees when they come in for an interview, it's probably not going to work.
5) See how much credit they take for themselves
Ask your candidates how they achieved certain things in their careers to see how they react, Business 2 Community added. If they take a lot of the credit, that could be a warning sign, but if they're deferential to past coworkers, they might be ideal.
6) How much do they talk in the interview?
Ideally, an interview is more of a conversation, with both sides talking half of the time, according to Inc., magazine. But if you feel like they're just going off on long tangents and not really having a dialog, that's a potential warning sign.
7) Are they personable?
Similar to how they treat others and their conversation skills, you can tell a lot about someone if you find them to be likable and personable, Inc., noted. That's a great initial "sniff test" for candidates, in addition to their qualifications.
8) Try a test day
To see if any or all of the above apply for a given candidate, it might be wise to have them actually work along future coworkers for a day, Inc., cautioned. That way, everyone sees the new person in action and gets a feel for what it's like to work with them.