7 best practices for securing your warehouse data
3/16/2021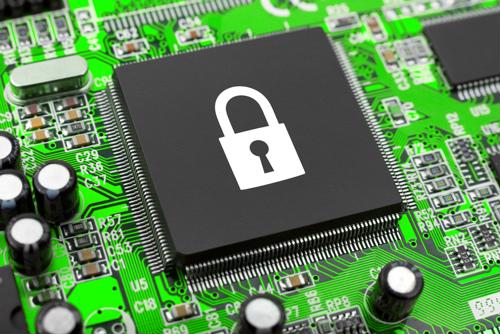 Your logistics firm no doubt collects and transmits a lot of data throughout the average workday, whether that's moving in-house or between you and your supply chain partners. A lot of that information can be highly sensitive, and as such, data security should always be top of mind in everything you do.
Of course, creating a culture around data security and upholding it on an ongoing basis is easier said than done, but we have a few tips that should help you get there:
1) Require strong passwords and locking devices when not in use
First and foremost, the data employees and managers store on devices that connect to your network should require complicated passwords to log in, and should be locked when they're not being used, according to Travelers. This way, even if the device goes missing or someone with bad intentions gets ahold of it, you can be more confident that the data will stay protected.
2) Train employees the proper techniques
There are all kinds of things individuals can do to boost data security, in terms of both their online behaviors and their device usage, Travelers advised. Training around data security will be just as important as the safety drills and other professional education they receive on a regular basis.
3) Be more aware of what you're storing, where and how
Many companies know they have plenty of sensitive information on file, but often don't know where it all is, who has access to it, and exactly how much of it they're holding, according to Houston Chronicle Small Business. For that reason, in much the same way you likely conduct a regular warehouse inventory count, you should audit what data you're storing, where it is and how it's being protected.
4) Restrict access
As a general rule, you need to be more proactive about ensuring only the people who have access to specific sensitive files or details are the people who need it, Houston Chronicle Small Business said. If you are highly conscious of who can open certain files, you'll be able to operate with more certainty that data is not falling into the wrong hands.
5) Put a plan together
With all of the above in mind, now is the right time to make sure you have a strategy for staying on top of all these considerations, Houston Chronicle Small Business further warned. When you codify these things, it's far easier to ensure that you and everyone who has access to your data is taking the right steps in handling it.
6) Use the right software
When putting that strategy into place, it becomes critical to use the right antivirus, anti-malware, encryption and firewall software for your needs, according to Digital Guardian. A little research will help you understand which options will be right for you.
7) Never assume you're safe and sound
Finally, the most important thing to remember about data security is that no one is invulnerable to an accidental breach or hacking attack, Digital Guardian noted. As such, you need to consistently act as though your critical information is at risk and take steps to safeguard it as best you can.