7 tips to get a great warehouse job this spring
3/24/2021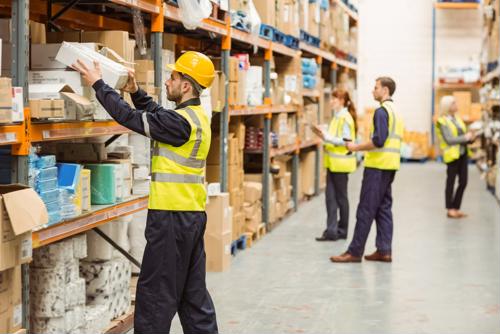 Across the U.S., millions are still out of work, but there's good news on this front: Many logistics firms are hiring people to work in their warehouses, and spring is often the busiest hiring season. For that reason, you might want to think about what this kind of job could mean for you, and whether you're up to the task.
To truly prepare for a potential career in logistics, the following ideas should help you land a job in short order:
1) Be open to as many possibilities as you can
There may be many different opportunities at a number of logistics companies, from pickers to managers and everything in between, and you would be wise to see which appeal to you, according to CNBC. There might be several for which you are well-suited, and exploring those opportunities could help you find an exciting new career path. Casting a wider net is a great way to hone in on that just-right position.
2) Research the company
This is just good practice for any company you apply to: Do some research into what the job could be like, the working environment and so on, CNBC added. That way, you can determine whether these things align with your wants or needs. Beyond that, research should also help you in your job interview, because you will have a better understanding of how the company does business.
3) Get into a job search routine
In today's job market, finding opportunities isn't easy, but that doesn't mean you should give up, according to Media Bistro. Get into a routine of sending out resumes, answering emails and monitoring job boards for a few hours each day, and it will become easier to identify the opportunities that best appeal to you.
4) Rely on more sources to find listings
If you're only looking on job boards for listings, you might not be doing enough to find the right position, Media Bistro said. You should also be looking at local companies' social media accounts and websites, as many businesses post open job listings to these pages first.
5) Do more to prep for the interview
If you apply for a job and are granted an interview, make sure you're setting yourself up for success, Media Bistro noted. A little prep work — such as looking up common questions associated with the specific role you're being considered for, having a practice interview with a friend or family member and otherwise familiarizing yourself with the company even more than you already have — will go a long way.
6) Get your name out there
Along similar lines to being more proactive about searching for opportunities in unique places, you should also be more active when it comes to networking and letting people know you're looking for work, according to Top Resume. This may help you connect with employment opportunities you otherwise might not have learned about, and also bolster your image among logistics professionals.
7) Be prepared to get to work quickly
Finally, many companies in hiring mode right now want to bring workers aboard as quickly as possible, Top Resume advised. Be ready for a quick hiring and onboarding process.