5 warehouse interview tips for workers
4/5/2021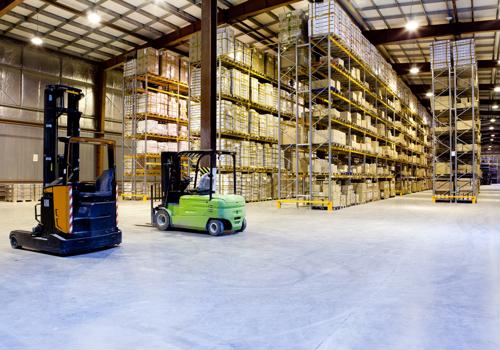 Spring is here and a lot of companies are hiring, but if you're thinking about getting a job in a warehouse, there are some things you'll need to keep in mind about the interview process. In a lot of ways, there's not much difference between this kind of sit-down with a hiring manager, but in a few key areas, it's going to be quite a bit different.
Read on to get a better understanding of what this kind of interview might entail:
1) Make sure you know your work history inside and out
This is certainly the kind of thing you'll want to know going into any interview, but there is a twist when it comes to warehouse work, according to Schneider. In addition to just being able to remember any jobs you may have had in the past that relate to this kind of work, you will also be wise to have a list of all the professional certifications and so on that you have. If you're certified to operate heavy machinery or other things that may make you more valuable to prospective employers, now is the time to highlight that.
2) Dress for success
You have likely heard the old saying in the world of job searches that you should aim to dress "one up" from the position's expected mode of dress, Schneider added. If it's a casual job, wear business-casual clothing. If it's business-casual, wear a suit. Warehouse works tends to be fairly casual (and many may even provide you with appropriate clothing to wear) so you'll be safe in business-casual.
3) Have good body language
In any job interview, it's smart to come with good posture and a better attitude, because body language tells prospective employers as much about your enthusiasm for the position as anything you say, according to Job-Interview.net. For that reason, a little studying into how to make sure your body language is conveying the right message will go a long way toward helping you secure the job.
4) Understand what your job would entail
As you are no doubt aware, warehouse work is quite a bit different from many other jobs, and is often much more physically demanding, Job-Interview.net said. You may want to talk to the hiring manager about what your specific role would entail in terms of how much ground you cover each day, how much you'll have to lift and so on.
5) Know the standard questions you might be asked
Finally, because warehouse jobs are not like those you might have had in the past, you'll also want to brush up on the standard interview questions a hiring manager will ask, according to The Job Network. That way, you won't be caught off guard by anything you're asked, and you'll have a carefully considered answer ready to go. That helps you not only better understand what the process will be like, but also makes you look poised and prepared.