9 warehouse hiring tips
5/6/2021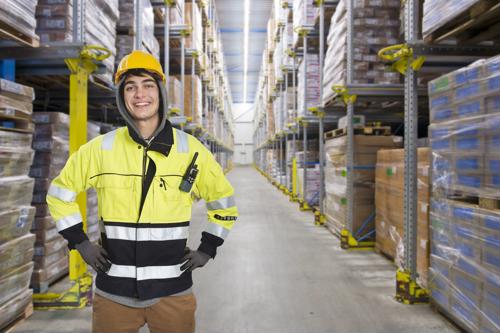 If you have one or more open positions in your warehouse, you no doubt want to make sure that everyone you hire for those roles is going to knock it out of the park more or less from Day 1.
Thankfully, the following tips should help you nail down an ideal hiring process for any warehouse jobs you may have available:
1) Go beyond 'more money'
Often, when companies are having trouble attracting talent to their open positions, they simply raise their salary offerings — but that should only be the start, according to Cyzerg. Better pay is great, but workers today also want more benefits, scheduling flexibility and other perks.
2) Have a consistent view of everyone you're trying to hire for a given role
Taking a top-down view of your organization means getting a clear picture of what an ideal hire looks like for every role within your company, Cyzerg said. Set the same standard for every picking-and-packing role you make available, then do the same for managers, dock workers and everyone else.
3) Examine where everyone stands before they start
While you may not necessarily set stringent standards for those roles, you should make sure workers are tested as part of the screening process, Cyzerg added. Having standardized tests of any kind can help you make better determinations about their fitness for a given role.
4) Identify the right skills
Along similar lines, you might also want to include skills testing in these screenings, according to The Logistics of Logistics. This is just another way to ensure your hires can hit the ground running.
5) Make sure people know what the job takes
Of course, it's not enough to make sure people can do the job; you also have to be sure they want to, The Logistics of Logistics advised. Many warehouse jobs are physically demanding and giving candidates a clear picture of what the role requires will help you avoid higher turnover rates.
6) Set yourself up to continually monitor success
You likely know by now that even if you're confident you made a great hire, sometimes the people who come aboard struggle, and you need to be able to monitor their activities, The Logistics of Logistics recommended. Doing a better job of tracking worker efficiency, and checking in with people regularly in the weeks after they're hired will help you ensure you're getting the most out of these hires.
7) Start hiring as early as possible
When you're hiring for open positions, especially ahead of a seasonal surge in demand, it's better to start that process as early as is feasible, according to Conesco. That way, you give them plenty of runway to learn the job, and also increase your chances of hiring the best and brightest.
8) Actually talk to references
When you ask for references, you should go in-depth with those contacts about where the applicant does and doesn't excel with, Conesco warned. This could help you determine quite a bit about their fitness for the role.
9) Advertise in appropriate places
Finally, you would be wise to make use of all available channels for your listings, Conesco further noted. Post your openings on social media, industry-specific job boards, and in the real world to maximize your talent pool.