7 forklift maintenance tips
6/17/2021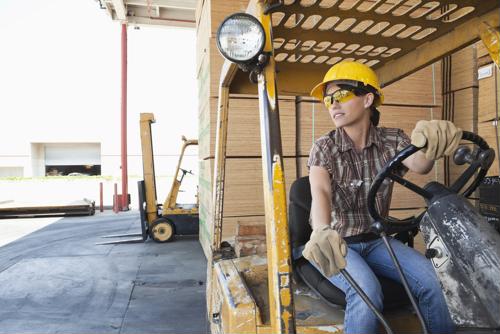 In any warehouse setting, it's vital for managers and workers alike to ensure the equipment they rely on every day is in good shape; that often starts with maintenance planning. In particular, it is critical to do this for your forklifts, because it not only helps keep them running for as long as possible, but also reduces safety risks that could slow or totally shut down your operations.
The following tips will help you keep your forklifts in great shape for many years to come:
1) Start with the fluids
Just like your personal vehicle, it's important to make sure everything "under the hood" is in great shape for your forklifts, and that starts with keeping fluids topped off, according to Mid Columbia Forklift. Things like motor oil, brake fluid and hydraulic fluid have to be checked with regularity to ensure you can keep the lift running smoothly.
2) Examine and lubricate all moving parts
Along similar lines, you should be highly proactive when it comes to lubricating the many moving parts of your forklift, particularly the lift itself, Mid Columbia Forklift said. A little grease will go a long way toward ensuring everything remains in good shape as you put your forklifts to use in your warehouse.
3) Look at the brakes
One of the great things about a forklift is that its brake components are easily visible, and it's not that difficult to tell whether the pads are starting to get worn down, Mid Columbia Forklift further advised. A quick inspection every few weeks will tell you whether it's time to replace them.
4) Check on the tires
When you're checking the brakes, it's also a good idea to inspect the tread on the tires, and to assess whether they're properly inflated, according to Gregory Poole Lift Systems. If they need a bit of air, make sure to give it to them before starting the lift, and if the tread is worn down, the tires should be replaced quickly.
5) Test the battery
One thing you don't want the battery to die while putting your lift through its paces, Gregory Poole Lift Systems noted. As such, make sure you're testing the battery before each use — and, of course, making sure it's hooked up to a charger after each use — to make sure you'll be able to get the job done.
6) Don't let dust, dirt, mud and grime accumulate
In industrial settings, all kinds of buildup can accumulate on your in-house assets, but with forklifts in particular, you need to be proactive about cleaning them, according to Pacific Solutions. This just helps ensure everything remains in great shape so more intensive maintenance isn't necessary.
7) Inspect every day
Your workers should know that it is their duty to complete a thorough inspection of your forklifts every time they get behind the wheel, Pacific Solutions added. That kind of pre-use examination will help identify any issues and make it easier to catch small problems before they lead to breakdowns.