8 steps to instituting a new warehouse attendance policy
7/30/2021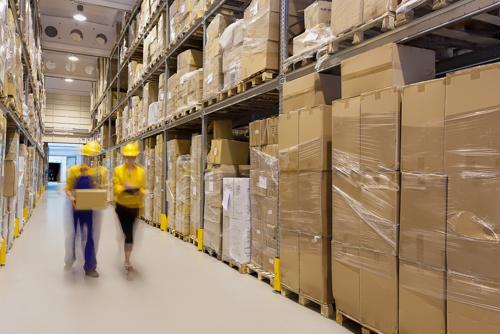 While your logistics company no doubt has a number of policies in place that govern attendance at a high level, you may not have truly done the work of codifying and enforcing those rules. Moreover, policies that worked for your company five years ago may not work today, so now is the time to update and institute a right-sized attendance policy for your teams.
The following tips should help you do just that:
1) Understand your company's needs
You know all about your company and its culture, and need to ensure your attendance policy aligns with it, according to Sling. This may take careful consideration, numerous conversations with workers and managers and a top-down view of what will work best for everyone.
2) Make distinctions about attendance issues
You need to know what will actually define the terms you use in setting your policy, Sling said. At what point does being late become an absence? What are the reasons you would categorize an absence as "excused?" You need to carefully define all this, and more.
3) Lay out processes for getting absences approved
Likewise, you need to be clear about how employees should act when they will be out of work, either for a day or potentially much longer, Sling further advised. Whether they have to call or email by a certain time, how they have to proceed when returning to work and so on, codifying these steps will be critical.
4) Set reasonable standards
A good attendance policy understands your employees' needs and is as accommodating as can be reasonable, according to Accu-Time Systems. Clearly lay out the expectations you have for them, and make that information accessible so everyone is on the same page about how to proceed in any situation.
5) Codify how you will deal with attendance issues
Likewise, your employees need to know how you will deal with growing attendance problems, Accu-Time Systems noted. That will often mean non-punitive approaches for first and second offenses, but then additional measures when problems persist.
6) Keep things flexible
One mistake many companies make when it comes to their attendance policies is being too rigid in their expectations, according to Insperity. One of the perks of working for your company should be a good work-life balance and a little bit of flexibility around scheduling as they might need on occasion. As long as it's reasonable, some extra wiggle room should be perfectly acceptable.
7) Know how to communicate about attendance
Whether it's just registering who won't be coming to the warehouse on a given day or how policy changes will be communicated, you should know what's going to be effective for your specific teams, Insperity added. Here, too, it's about making sure everyone is in the loop and understands what's going on.
8) Keep track of enforcement
You should be diligent about keeping attendance records, as well as any steps that were taken to curb problems as they arose, Insperity recommended. That way, it's easy to determine when issues are cropping up, and figure out what might need to be done to stay in compliance with your policies.