7 ways to make your schedule more employee-friendly
7/30/2021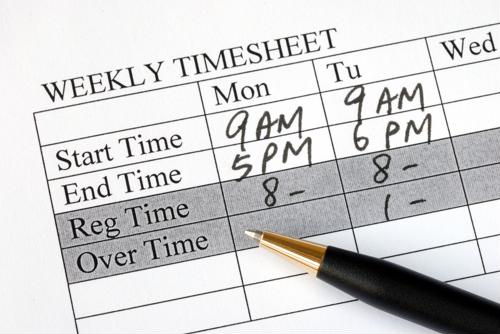 Scheduling is never an easy task in a warehouse setting because you may have dozens of employees, all of whom have their own needs and preferences about when they come to work and how long they stay. An employee-friendly approach to scheduling is a must because if you don't keep their demands in mind, you're more likely to see them experience burnout or even look for work elsewhere.
The following tips should help you meet your employees' needs when it comes to scheduling on an ongoing basis:
1) Project your needs well in advance
For many logistics firms, it can be relatively easy to project the number of people you will need working on any given day a few weeks (or more) down the road, according to Business Opportunities. With that in mind, you should put together your schedules as far out as you can and let employees know what to expect, so they can plan accordingly.
2) Ensure shift changes go smoothly
One of the biggest hassles in many warehouses is the confusion that arises around shift changes; better scheduling can help reduce these issues, Business Opportunities added. When you create a schedule with the specific intent of making this changeover go more smoothly (such as by beginning the transition a bit earlier with staggered shift starts), that kind of churn is reduced.
3) Don't overload or underestaff shifts
When you know your shift needs, you can right-size the number of people on each one, according to G2. With too many people working one shift, there's too much downtime and perhaps confusion, but with too few, your employees will be overworked.
4) Communicate changes
Whenever you make changes to your scheduling processes, or just the schedules for a day or week, you should let your workers know what's changing and why, G2 said. That way, they're never caught off guard by one of your decisions and can plan to adequately adjust.
5) Talk to your employees about what they need
When setting a schedule, you should strive to have plenty of data about employees' preferred days off, the shifts they like to work and so on, according to Workforce Hub. While you may not be able to accommodate every want or need, any effort to help them out will be appreciated.
6) Be as flexible as possible
Likewise, you may want to make it so that your scheduling allows for the little things in life to be taken into account, Workforce Hub advised. If someone occasionally needs to come in an hour late because of an unexpected emergency or the like, they should have the option to do so (and perhaps cover for themselves by staying an extra hour at the end of that shift, or make it up later in the week).
7) Review your efforts regularly
Finally, your efforts on this front should never be set in stone, Workforce Hub further noted. You should regularly examine whether your scheduling efforts are allowing your workers — and the organization as a whole — to put their best foot forward, and make changes according to your emerging needs.