VBCW poll shows 6 ways scheduling matters to workers
7/30/2021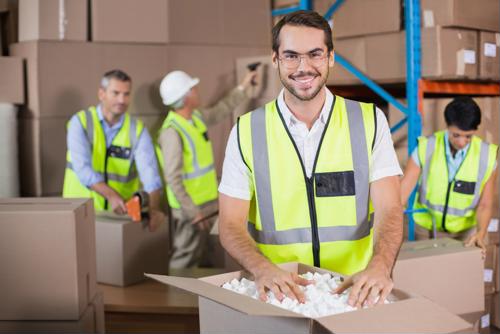 The current job market paints a clear picture of the issue many employers face: They want to meet all their hiring and productivity goals, but would-be workers want more flexibility. Some within the warehousing and logistics industry may think these issues are mutually exclusive, and even opposing forces. However, that doesn't have to be the case, as flexible scheduling can increase employee engagement and loyalty.
In fact, findings in the recent Voice of the Blue-Collar Worker survey from EmployBridge shows just how much scheduling matters to employees in this industry. The following are just some of them:
1) Workers would prefer more time off to higher pay
Perhaps one of the most surprising findings of the VBCW survey is that nearly 3 in 4 employees would trade a $1-per-hour raise for an extra five PTO days from their employers. This should be an easy decision for companies, then: Paying a full-time worker an extra $1 per hour works out to an additional $2,080 per year. But the cost of giving someone making even $25 per hour five extra PTO days is just $1,000.
2) Flexibility around taking time off is appreciated
The survey found that the two most common reasons workers took time off from work were not related to vacation time, but rather personally needing a sick day, or to handle a family emergency. For that reason, you might want to stop siloing "sick days" or "personal days" off from "vacation days" and just create a catch-all "PTO day" that can be used any time for any reason.
3) Workers like their current shifts
When employees find themselves being bounced between multiple shifts over time, that can lead to dissatisfaction. The VBCW found that changing shifts is acceptable only if it comes with a pay raise. In the latest survey, the average amount employees would want to accept a shift change was nearly $1.50 per hour. Moreover, younger workers were most likely to feel this was important; respondents between the ages of 18 and 25 said "shift and schedule" was the second-most important consideration for them when looking for a job.
4) Different scheduling options can help
In this industry, it can sometimes be difficult to connect with potential hires because they have obligations outside of the working world. As such, if you provide shorter shifts intended for parents (such as between 9 a.m. and 2 p.m.) or students (starting after 3 p.m.), that can help you connect with more prospective warehouse workers.
5) Work-life balance is among the top drivers of loyalty
Many of the reasons workers feel loyalty to their employers are related to career potential and professional growth. But second and fourth on the list overall were feeling respected or valued, and feeling that their companies understood they had obligations outside of work. A more flexible schedule can help you meet those expectations.
6) Tenured workers want additional flexibility
Just as you may provide more hourly pay or perks to employees who have been with you a long time, it can also be helpful to give those workers additional flexibility around scheduling, more time off and so on. If they've shown they are hard-working and trustworthy, this can help keep them around for years to come.