4 tips to launch second-chance hiring in the warehouse
7/30/2021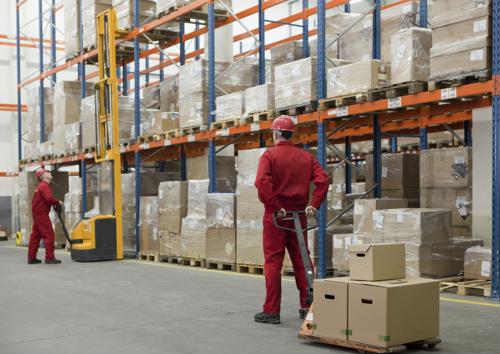 Businesses of all types are finding more success these days by tapping into underutilized resources to find talent and fill vacant positions. In warehousing and logistics, in particular, the need for workers who are ready, willing and able to step into open roles has never been greater.
With that in mind, you might find that a second-chance hiring program in which you bring aboard recently incarcerated people is just what you're looking for when it comes to meeting your ongoing needs. As an added bonus, you will be providing an opportunity to someone who truly needs it, creating a potentially long-lasting bond that brings you both success and productivity for years to come.
Of course, getting such a program right takes careful planning, and as such, the following tips should help you set yourself up for success with your second-chance hiring efforts:
1) Get buy-in from all involved
One of the hurdles you may face in implementing this kind of program is from employees or managers who are uneasy about hiring convicted felons, according to the Society for Human Resource Management. However, if you can't get people to see the value in the effort, and to be welcoming of the new hires, the initiative might be sabotaged before it even gets off the ground.
Consequently, understanding and highlighting the benefits of a second-chance program — not only for your company and current employees, but also for the people being hired and the broader community — will be vital. The more you can do to get everyone onboard with the effort, the better off they all will be in the end.
2) Make sure there is adequate support in place
One of the reasons such hires can fail is that people who are just being released from prison do not always have structure in their lives, the SHRM advised. They may have unreliable transportation, a lack of community to support them as they try to rebuild their lives, mental health issues and more. You need to be prepared to provide them with it. While you can't plan for everything, you can certainly lay the groundwork for helping all these hires.
3) Create a 'buddy system'
A great way to do that is to partner a formerly incarcerated worker with one of your more tenured employees to show them the ropes of the business, according to Goodwill of Central Iowa. That creates a strong initial relationship that can provide the foundation for this new hire to truly blossom.
4) Be willing to train
Finally, keep in mind that these people may not be coming to you with much in the way of job skills specific to warehousing, but likely do possess a strong work ethic and drive to contribute, according to the Stanford Social Innovation Review. As such, you should make skills training a critical part of your second-chance program, as well as for your broader organization.