6 ideas to help experienced people re-enter the workforce
7/28/2021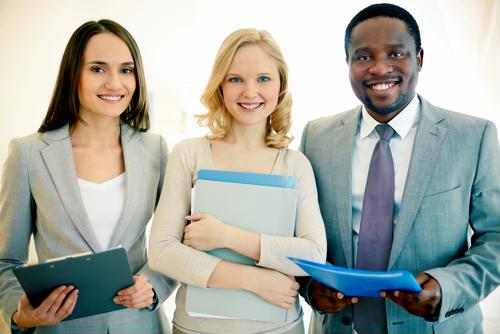 The last year-plus has been difficult for many workers, and thanks to a host of issues in the job market, it may have led many people to simply stop looking for employment for the time being. In fact, whether you've been out of the workforce for well over a year, or are just re-entering after a few months, it's important to know that you still bring a lot to the table as an employee and should apply to job openings with confidence.
The following tips will help you find a good job that allows you to ease back into a career that works for you:
1) Lean on your connections
You may be intimidated by the sheer volume of job listings you encounter these days — it's not always easy to know which is right for you, according to Career Action Resources. For that reason, it can be a good idea to ask any friends, family or past colleagues if they know of any openings that might be good for you to get back into the swing of things.
2) Take your soft skills into account
If you've been out of the workforce for longer than a year or so — such as if you were a stay-at-home parent returning to work or someone who has been incarcerated for some time — you might not realize everything you bring to the table for prospective employers, Career Action Resources advised. While you might not know all the latest software platforms (and will certainly have to learn them), keep in mind that your best skills are often more innate ones, such as communication and leadership.
3) Look for entry-level opportunities
If you don't want to be "thrown into the deep end" and apply for more senior positions, don't be afraid to think about the entry level, according to the Harvard Business Review. Some companies might dismiss you as overqualified, but if you explain why you were unemployed for some time and why you want to ease into the job market again, you may come across as an ideal candidate.
4) Make sure your role would be permanent
One thing you don't want to have happen when you're re-entering the workforce is taking a seasonal position that goes away after a few months and leaves you right back where you started, the Harvard Business Review said. Carefully examine all job listings to ensure your position will be one you can stay in for as long as you want or need.
5) Brush up your resume
If it has been awhile since you applied for a job, your resume likely needs some work to truly appeal to prospective employers, according to The Balance Careers. That should include explaining in your cover letter why you have been out of a job and why you are so eager to rejoin the working world now.
6) Work on your interview skills
Finally, you likely haven't done a job interview in a while, and you'll need to practice to make sure you can knock your opportunities out of the park, The Balance Careers added. Get a loved one to help you with some common interview questions for your chosen industry, or just practice while looking into the mirror.