4 ways to stand out to skilled warehouse job seekers
8/25/2021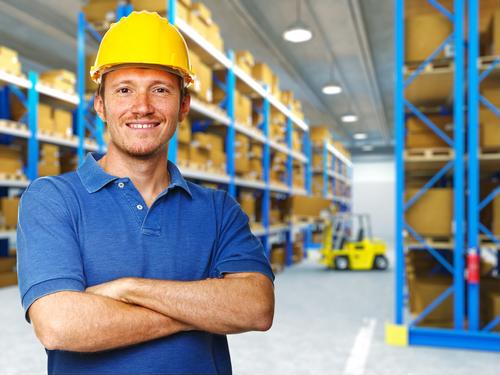 A lot of warehouses are looking for skilled workers right now — meaning applicants can afford to be choosier about the opportunities they pursue. To make sure yours is the job opening they choose, you'll need to make your warehouse, brand and culture stand out to potential employees.
According to Harvard Business Review, employees are looking for companies that value their personal lives just as much as their professional ones. Mental health resources, financial support, plentiful time off and flexible work options all show job seekers that you see them as more than numbers on a page. That's why some of the best ways to stand out to skilled warehouse job seekers are about prioritizing the human element of employment — not just the financial one.
Here are four tips for making sure this comes across in your job postings and interviews.
1) Clarify your culture and values
When looking for jobs, warehouse workers want to know they won't be wasting their time on a company that is simply a bad fit. To save time and attract people who will flourish at your warehouse, make sure to clarify your culture and values upfront. This includes things like dedication to diversity, paternal/maternal leave and your approach to building trust between employees.
Perhaps more importantly, once you've clarified your culture and values, make sure they come across in your job description, company website, social media and interviews. Introduce yourself and your brand to job seekers just like they'll be introducing themselves to you.
2) Offer trial periods to hesitant job seekers
If potential workers are on the fence about applying for your position, you'll need a creative way to convince them to walk through your doors. According to Forbes, one approach is to organize trial periods before full-time employment, giving job seekers a chance to see if your warehouse is the right fit — and, hopefully, to show them how great your environment is so they'll want to stay on in a permanent position.
3) Let your people be your champions
You already have skilled, hard-working people employed at your warehouse — so get them to be ambassadors for your brand. Give interviewees the chance to discuss the company, position and culture with existing employees who can confidently communicate what it's like to work for you. Post worker testimonials on your website or social media. Remember that job seekers will want to do their own research, too, so make sure to spread the word through channels not directly affiliated with your company.
4) Put your commitment to safety on display
Job seekers want to know they're applying at a company that values their safety. According to SupplyChainBrain, it's smart to show applicants your dedication to protecting their health, both on the job and off, by mentioning healthcare packages, on-site safety measures, training material and even ergonomically correct warehouse equipment. This is just another way to stand out to skilled warehouse job seekers as a company looking for human beings — not just names on a piece of paper.