How to overcome 5 warehouse hiring challenges
8/25/2021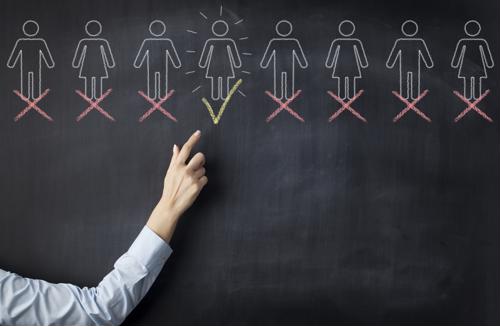 The hiring process can feel like a big responsibility, especially when faced with some of the challenges unique to warehouse positions. From reluctant job seekers to fierce competition for applicant attention, you have your work cut out for you.
Here are five warehouse hiring challenges and tips for overcoming them.
1) Challenge: Workforce logistics are changing
Solution: Change along with them.
According to Cyzerg Warehouse Technologies, millennials make up a good portion of the workforce — and their goals and values don't necessarily align with previous generations of job seekers. To overcome this challenge, try changing your hiring process to appeal to younger workers. For example, you might give job seekers the opportunity to fill out applications from mobile devices, connect with hiring managers or other employees on social media or learn about your company's values through blog posts.
2) Challenge: Job seekers aren't attracted to warehouse schedules
Solution: Offer creative flexibility options.
Warehouse schedules run on consumer timelines, which can mean awkward hours, long shifts and, as a possible result, hesitant applicants. Cyzerg Warehouse Technologies recommends addressing this challenge by adopting flexible schedules — for example, annualized hours, where the length of shifts depends on demand. This shows applicants that your company actively works to find ways to take care of its employees, even when schedules are tight.
3) Challenge: Everyone is hiring
Solution: Stand out from the crowd.
In a world where every warehouse is actively hunting for skilled workers, your challenge is to stand out. Make your brand appeal to more applicants by taking pride in your culture, acting on your values in observable ways, and celebrating your employees' achievements on your website or social media.
4) Challenge: Job seekers don't think warehouse work is interesting
Solution: Use new technology to add creativity to the work environment.
Today's job seekers are looking for work that inspires. To make warehouse positions fit the bill, Logistics Management recommends getting creative: Some companies are creating challenges and competitions, tracked by mobile apps, to encourage employees to get creative, stay productive and have a little fun with day-to-day warehousing tasks. An engaging environment can make even the most hesitant job seeker want to send in their application.
5) Challenge: The training process can intimidate applicants
Solution: Create and emphasize effective training procedures.
One final challenge is to combat existing expectations that may not even have anything to do with your warehouse. Bad prior experiences or lack of detail in a job posting can make potential applicants worry about your training process, which, in turn, may impact worker retention. According to Logistics Management, one way to overcome this challenge is to partner with local colleges or community education centers to give job seekers the opportunity to develop critical skills in more familiar environments. That way, your internal training can be structured similarly, showing applicants that you're dedicated to education that caters to and supports their growth.