5 key elements of a warehouse hiring event
8/25/2021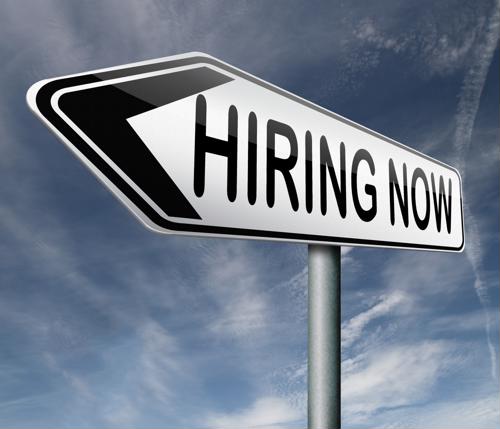 If you're looking for fresh, creative and efficient ways to get attention from job seekers, one option is a warehouse hiring event. Staging this type of event gives you the opportunity to talk to multiple job seekers at the same time and effectively communicate vital information, all while putting your company's unique culture on full display. Here are some of the things your warehouse hiring event should have:
1) A virtual element
To reach as many job seekers as possible, it makes sense to have a virtual element to your warehouse hiring event — or to have the entire event online. Streaming events are far more flexible for you and your target audience, and they're easier to organize. Whether you decide to go entirely online or hold your event in-person, make sure to take advantage of social media channels and other digital tools to spread the word and get more potential employees to stop by.
2) Employee testimonials
According to Forbes, employee testimonials can make hiring events more compelling for warehouse job seekers. Hearing from existing employees helps potential workers learn more about your brand, environment, culture, expectations and leadership style, and helps them attach a face or two to your company's reputation. It also gives job seekers the chance to ask questions they may not want to pose to hiring managers, which helps them obtain necessary information without feeling like every exchange is part of the hiring process.
3) A creative environment
Whether your warehouse hiring event is in-person or online, it's important to use this opportunity to show potential employees what your brand is all about. This can involve design elements, like using your logo and company colors to decorate the physical or digital space, as well as organizational elements, like paying attention to a job seeker's experience by creating a clear journey through your panels, booths or offerings.
4) Accessibility options
When designing a warehouse hiring event, keep in mind that you want to reach as many job seekers as possible. Accessibility, then, should be one of your top priorities — and, according to Entrepreneur, accessibility benefits both you and your target audience. For example, by digitizing the application process, you appeal to younger workers, but you also save time and money by not having to print physical forms. These accessibility options should be available at and after your hiring event, proving to job seekers that you're happy to cater to their needs throughout the process.
5) Multiple dates
The only thing better than one warehouse hiring event is multiple warehouse hiring events. Multiple opportunities means that more job seekers will be able to attend and connect with your company — and, as you learn more about the process, you can tweak your setup to work better every time. You may even want to hold in-person events for local candidates and online options for out-of-town job seekers to reach the largest possible audience.