8 things your warehouse Careers page needs
8/31/2021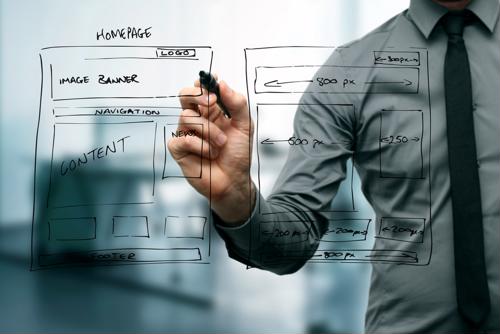 Your warehouse's website is one of the best ways for job seekers to learn about your brand, explore job openings and submit applications — and it's likely the first place they'll go looking for details that will impact their decision to apply. Because all of these paths lead back to your Careers page, this is one element of website design you won't want to overlook. Here are eight things your Careers page needs to achieve all this and more.
1) Working links
Broken or outdated links make your website look unprofessional and can frustrate job seekers. In fact, a few too many broken links may convince workers to look elsewhere for warehouse jobs. It's simple to give links a regular check-up, and can make a big difference — especially on your Careers page.
2) Clear job descriptions
Above all, your Careers page exists to communicate vital information. Make sure job seekers don't have to visit multiple pages on your website to get all the info they need: Instead, make job descriptions clear and easily accessible to keep an applicant's interest.
3) Social media links
According to Business.com, social media links are an important part of any company website. On your warehouse Careers page, they're even more important, as job seekers will want to read about your company across all of your channels before deciding to send in an application. Linking straight to those channels shows potential employees that you're comfortable in a digital environment and you know how to utilize social tools to your advantage.
4) Online applications
When job seekers navigate to your Careers page, they'll expect to be directed to a digital application once they select an open position. This application should be mobile-friendly and easy to fill out online, but its most important job is to turn warehouse job seekers into active applicants.
5) SEO
Although search engine optimization, or SEO, is generally used to attract customers, it can be a powerful tool for your Careers page as well. According to Small Business Trends, you should do keyword research to attract your target audience — in this case, potential employees. For example, if someone were to search for "warehouse jobs near me," you would want your Careers page to come up toward the top of the search engine's results page, which is where SEO comes in handy.
6) Simple navigation
Business.com recommends that you don't get too fancy with your website's navigation. Instead, it's wise to have a link to your Careers page in a few important places: on your home page, in your navigation bar and in the footer of each page. This helps drive job seekers to the place where the real action happens.
7) Other internal links
Once a job seeker applies for a position at your warehouse, your website can automatically recommend related job openings, blog posts or social media discussions. This type of internal linking encourages potential employees to spend more time on your site and may even inspire them to apply for more than one opening.
8) Contact information
If job seekers need to ask questions, gather information, or follow up on a submitted application, they'll need to know how to get in touch with you. This is why contact information is a helpful — and smart — addition to your Careers page.