9 tips for adding the best talent to your warehouse
9/28/2021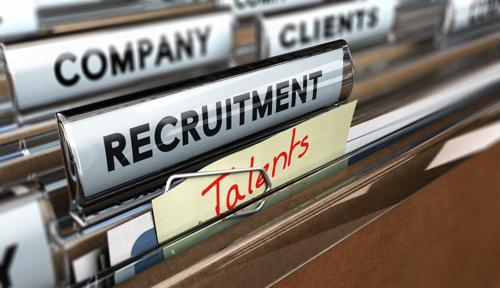 The best warehouse talent doesn't come easy. Instead, you need to position yourself carefully to attract the best workers. The good news is that you don't have to rely on hope alone — there are a few ways you can do even more to add highly talented employees to your warehouse.
Here's what you need to know.
1) Think about flexibility in fresh ways
Flexibility can go a long way toward attracting talented candidates. According to Harvard Business Review, "companies will need to meet employees where they are" — so think of your flexibility options as a chance to bring business to workers, not the other way around.
2) Consider college visits
To catch talented candidates early in their careers, it might be valuable to visit colleges. Even if there are no warehouse-specific skills taught at local universities, consider this a chance to interest young applicants in the industry. However, according to the Society for Human Resource Management (SHRM), you should be careful here: Continue visiting only those colleges that provide a sufficient number of applicants.
3) Follow up
If job applicants don't hear from you soon after sending in a resume, they may move on. Don't give them a chance to end up at some other warehouse — follow up as soon as possible, even just by sending an automated email to let them know you're reviewing their resume.
4) Choose your most effective recruiters
A recruiter is the face of your warehouse for job seekers. Put your best foot forward and choose effective recruiters to represent you.
5) Ask the right questions
Run-of-the-mill interview questions can suggest disinterest. Instead, choose questions that encourage candidates to tell their stories and engage naturally with the possibilities offered by your warehouse.
6) Don't let pride get the better of you
If you have tons of applicants for a certain position, that's great news — but you don't necessarily need job seekers to know that. If they think you're "shopping around" too much, they may take their chances at a different warehouse.
7) Pay attention to the entire recruitment process
Another tip from SHRM suggests paying attention to organizational actions — like your entire recruitment strategy. A slow, frustrating process can signal to applicants that you're not interested, while a fast, efficient process shows them you're interested.
8) Make things simple
When you hear from a potential employee you'd really love to hire, don't risk losing them. Make sure each step they'll need to complete — from scheduling an interview to signing paperwork — is as fast and simple as possible on their end (even if it means a little more work for you).
9) Treat current employees well
Word travels, especially when it comes to warehouse reputation. To attract the best talent, give them something to look forward to — like great treatment or exciting growth opportunities at your company.