6 things that can scare away warehouse job seekers
9/30/2021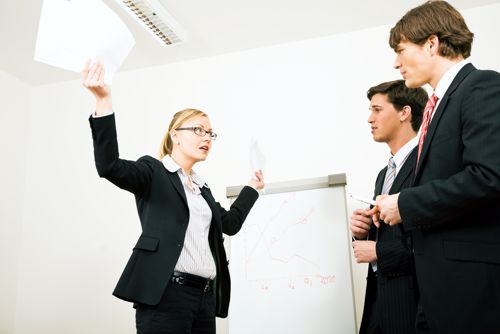 When you're worried about hiring and retaining the right people, the last thing you want to do is scare off warehouse workers before they've even applied. However, by taking a walk in their shoes, you can find out what sends shivers down their spines — and how to make sure your warehouse isn't guilty of any of those issues.
Here are a few things that can scare away warehouse job seekers:
1) Requirements don't match the job listing
Forbes recently asked workers about their experience on the job market, and the answers were eye-opening. Two people reported being surprised by job requirements — one even after scoring an interview. To avoid this issue, make sure your descriptions and titles match your expectations — for example, calling a job "entry-level" and asking only for realistic experience in warehousing (which, depending on the position, may be none).
2) Pay ranges aren't listed
If your job listing doesn't list a pay range, job seekers may be tempted to pass you up in favor of a warehouse that is more open about its salaries. Sharing this information upfront shows applicants that you're serious about the process and want them to be fully informed and comfortable before they send in a resume. It also gives you an opportunity to prove you're keeping up with payment trends, which is one thing your candidates will likely love to see.
3) Feedback is not offered
Another anecdote from Forbes touches on something job seekers find off-putting: a lack of feedback when their application is denied. This might not seem like a big deal at first — after all, you've already decided you don't have a place for them in your warehouse — but if you want them to apply again, it makes sense to explain your thought process.
4) Interviews are spaced out over weeks
According to Inc., something else that irritates applicants is interviews that don't happen in a reasonable amount of time. If you need to schedule multiple interviews to introduce stakeholders or show various elements of the position, make sure those interviews happen as close together as possible. If you wait too long, your applicants could end up at another warehouse.
5) Communication is slow
Have you passed on their application, or have you simply not had time to review it yet? These questions and more can cross a warehouse job seeker's mind when you fail to reach out to them in a timely manner. You can overcome this challenge and keep more candidates on the hook by sending automated emails acknowledging when an application is received (and, if possible, when it is denied).
6) Questions aren't sufficiently answered
No candidate wants to go home feeling confused about your hiring process. Keeping them in the loop is an important part of welcoming them to your culture — so answer questions before, during and after the interview, and make sure they know what your next steps are and what to expect going forward.