Projections for the warehousing real estate market
1/6/2023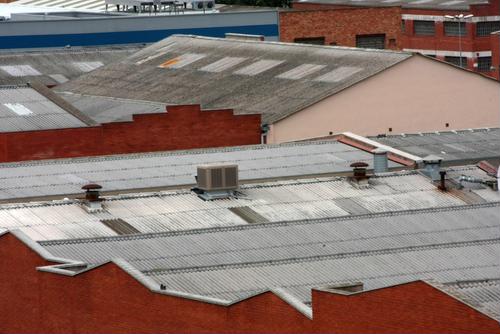 It's no secret that real estate prices for warehouses are exorbitant at the moment. The primary reason for this is a demand that vastly exceeds supply. With the continued sky-high popularity of e-commerce, manufacturers and distributors find themselves facing order volumes that are almost impossible to fulfill. These companies are struggling to find enough space to house all their stock.
And, as basic economics dictates, prices increase when demand surpasses supply. Real estate agencies have realized this and taken advantage of the phenomenon by charging prices for warehouses that are, in some instances, prohibitive. Many companies are questioning whether this state of affairs is likely to change any time soon. Let's investigate:
The effects of a new recession
Any sudden and considerable downturn in the economic climate can spell disaster for consumers and businesses alike. As this current recession rears its ugly head, buyers will be making fewer purchases as they tighten their belts. Naturally, lower sales entails a decline in demand which, in turn, leads to shrinking inventory. After all, it's not good business practice to stock more merchandise than can be sold.
Consequently, this will lead to less competition for commercial real estate, particularly warehousing. Supply will outweigh demand, and real estate companies will have no choice but to charge less for their space if they want to keep rental revenue coming in. Needless to say, this will be wholly dependent on whether the market does actually crash, as a recession doesn't automatically mean downturns in every sector.
Do the numbers corroborate these predictions?
We shouldn't take statistics as gospel when it comes to forecasting future trends and patterns. However, in short, the figures do seem to support the claim that the warehousing real estate industry is showing signs of cooling. According to the Commercial Real Estate Development Association (NAIOP), net absorption — that is, how many square feet of space are physically occupied — of industrial real estate has decreased by almost 40 million to slightly above 110 million in the last year alone.
Furthermore, the sharp decline in e-commerce growth also suggests that the warehousing real estate market will experience a downturn soon enough. According to statistics reported by the NY Times, online purchases fell from constituting almost 16.5% of the retail space in the second quarter of 2020 to just under 14% in the same period this year (2022). This sudden nosedive is indicative of a post-pandemic crash, which is arguably expected after the e-commerce boom that characterized the economy over the past two years.
So, is this good news for organizations along the supply chain? The answer is almost undoubtedly yes. Although companies may have decreased order volumes, a similar decrease in overhead expenses should even out any profits lost to fewer sales. However, only time will tell.