3 major ways to improve customer experience in the supply chain with tech
1/6/2023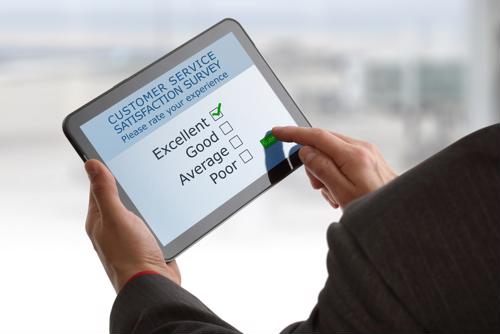 It's inarguable that we live in the digital era, and nearly everything is done online. From paying utilities bills to logging support queries when the power goes out, almost every process is conducted digitally — and this has become a notable expectation from consumers and businesses. Companies in every sector need to stay abreast of what their buyers want, and the latest development in this regard is technology.
Consumers want to browse through a company's products and services catalog from their phone, tablet or computer. They desire the option to make these purchases online, too. And, if need be, they want to communicate with businesses digitally, namely to submit issues, track orders and request returns or exchanges. The same is true for businesses who purchase merchandise from suppliers and distributors.
So, whether you're working B2C or B2B, you need to invest in technologies that make these processes possible. Here are two ways in which you can harness the power of smart tech to improve your services to customers and clients:
Smart inventory management
If you're in the warehousing industry, you know how important it is to keep your ducks in a row. Workers need to know where every item is at all times, whether that's in the warehouse, on the road or anywhere in between. Businesses still relying on old-school pen and paper systems to track their merchandise must manage incredible costly human errors.
Not only is it expensive to replace lost goods, but you also run the risk of upsetting buyers. Bad reviews are a surefire way to lose out on profits. Enter smart inventory management systems. These platforms are data-driven and powered by artificial intelligence (AI), meaning that they're more accurate than most people and require minimal labor to be operated. They'll help you instantly locate any item whenever you need it, reducing delays that can make or break a customer's satisfaction.
Chatbots
While smart inventory management systems help you streamline processes and enhance efficiency behind the scenes, chatbots and the cloud allow you to improve your interactions with customers and clients. For the uninitiated, chatbots are a form of AI technology that's coded to respond instantly to queries a customer logs online. They give consumers immediate feedback and assistance without the need for an employee to jump in unless the situation requires it. Because chatbots reply in milliseconds, buyers feel that they're not raising issues or concerns in vain.
The cloud
The cloud is a type of technology that allows both private individuals and organizations to keep all their information in one centralized, easily accessible yet secure database. Consumers and clients discover and engage with products from various different sources (sometimes referred to as omnichannel sales) and the cloud helps businesses integrate information from different sources seamlessly to provide excellent customer service and support, should the need arise. The cloud can be the determining factor in whether you'll get a life-long consumer or a disgruntled online review.