5 safety issues for warehouse managers to look for
5/22/2019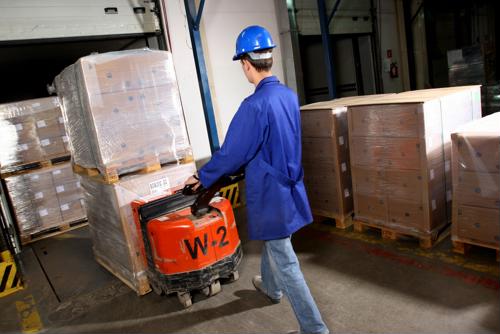 Just like any other workplace, for a warehouse to maintain a strong safety record, managers have to continually evaluate risks and quickly move to address any issues that arise. In many cases, however, this is easier said than done for a number of reasons, not the least of which is that just about any warehouse is going to be an active environment where potential hazards crop up more quickly than they can reasonably be addressed.
Consequently, it's important for managers to keep a close eye on the following risk factors that could increase workplace dangers for employees:
1) Improper forklift use
Forklifts are the No. 1 cause of warehouse accidents these days, and it's little wonder why, according to the Occupational Safety and Health Administration. These are heavy machines that aren't easy to use unless the operators are certified. To that end, companies need to make sure their forklifts are only used by people who know how to use them properly, and that everyone understands how to behave in areas where forklifts are in operation.
2) Ineffective communication
No. 2 on the list of warehouse dangers was when workers were not properly informed of risk factors, OSHA added. There may be many temporary hazards that crop up in a facility and if people don't know about them, they can put themselves or others in danger. Communication is key to keeping a clean safety record, so everyone should understand the importance of conveying key information about what they're doing.
3) Lack of standards and preparation
Many businesses simply do not do enough to let employees know about the workplace expectations for safety or how best to avoid the most common issues, according to Legacy Supply Chain Services. With that in mind, it's vital for managers to administer and continually evaluate the effectiveness of training classes that both let everyone in the warehouse know what's expected of them and the industry-recommended best practices for continually adhering to employer safety standards.
4) Not enough signage
Along similar lines, employees need to be made aware of the potential hazards in any given area of the facility, Legacy noted. That means putting up signs about flammable or hazardous materials, slipping risk, where they should be wearing protective gear like goggles or hard hats, etc. These signs should also be kept in good condition and, if necessary, replaced over time so there's never a risk of people putting themselves in avoidable danger.
5) Floor hazards
Another all too prevalent issue for warehouses is slip-and-fall cases or equipment crashes that result from wet, dirty or debris-covered floors, according to the International Warehouse Logistics Association. One of a warehouse manager's biggest tasks is continually making sure all floor spaces - whether heavily trafficked or not - are free of anything that could result in an unfortunate incident.
Of course, every warehouse has its own unique risk factors as well, so managers would be wise to take stock of them and inform new employees - even those who have experience in the sector - about these issues.