Will Kentucky consider higher minimum wage?
8/28/2019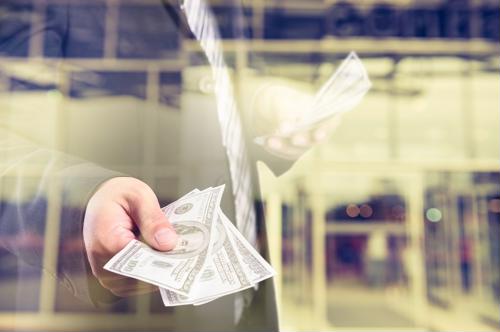 With many large, populous states acting to raise their minimum wages over the past several years, more are beginning to follow suit to one extent or another. A potentially unexpected entry into this group in the near future may be Kentucky, where some lawmakers want to more than double the minimum over the next several years.
Two legislators in the Bluegrass State recently co-authored a plan to bring Kentuckians up to speed with low-wage workers in other states by 2027, according to a report from Louisville television station WLKY. State Sen. Reggie Thomas and state Rep. Kathy Hinkle - Democrats representing Lexington and Louisa, respectively - announced the effort, which would raise the minimum wage from the current $7.25 per hour to $15 over the next eight years.
If passed, the first wage hike enjoyed by the state's lowest-paid earners would rise 95 cents an hour, to $8.20, the report said. Small businesses with revenues of less than $500,000 annually would be exempt from this rule. The bills filed in the lawmakers' respective houses will not be considered in the legislative sessions for 2019, but have been pre-filed for hearings early next year.
"We have witnessed record economic growth and job availability, yet workers' wages have remained stagnant for over a decade," Thomas said, according to the station. "We need to ensure that everyone has a livable, dignified wage to provide for their family."
Why is it happening?
As with many of these minimum wage increases, lawmakers are at least partly concerned with the fact that neighboring states are on a path to raise their own minimums above and beyond the federal minimum - which Kentucky observes and which hasn't risen in more than a decade, according to Bowling Green television station WBKO. Illinois, for example, has not only passed a path toward a $15 minimum wage, but also guaranteed teachers in the state even higher wages, equal to more than $19 per hour.
In each of the past two years, Sen. Thomas has proposed similar bills, though they did not advance to votes, much less pass, the report said. This time, in addition to the wage hike for the entire state, the lawmakers behind the latest proposals also added language that would give cities the ability to further raise their own minimums above and beyond the $15 level at their discretion.
What's at stake
Recent analysis from MarketWatch suggests that by implementing a $15 minimum wage, almost 600,000 people across Kentucky would get at least a small raise, including more than 21% of working adults in the state's six congressional districts. Those nearly 600,000 workers represent about 1 in every 8 total people statewide.
In much the same way as Kentucky is concerned with losing talent to neighboring states, companies deal with similar concerns. Without high-end salary and benefits offerings, businesses of all sizes and from all sectors are more likely to face difficulties in attracting and retaining talent on an ongoing basis.