Warehouse automation basics for inquiring minds
7/9/2015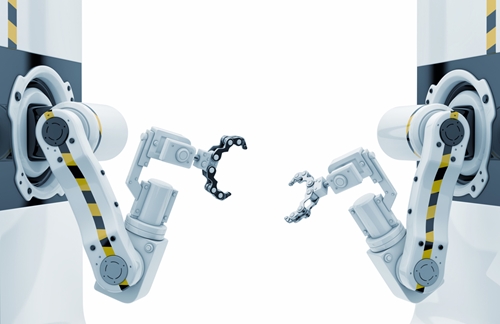 Contrary to popular belief, logistics teams dream of what warehouse automation can do for customer service and on-site operations. We're not talking about robots replacing human workers - think of it as technology that removes room for error in the industry's most complex intricacies. Instead of replacing people, automation brings extra brains on board, helping employees do their demanding jobs with greater efficiency.
But as it stands right now, 90 percent of warehouses worldwide are either completely manual or only implement low-level automation into their business practices, according to RFID label-maker Tageos. What should warehouse managers know about automation before they adopt?
Automation in every form
Something as simple as an automated tagging system can give workers a much better understanding of an otherwise unlabeled pallet. A shipment is defined by more than just what it is. Modern logistic teams are expected to understand a product's full history, its destination, its stage of completion, its activity within the warehouse and a host of other ancillary information. With such a broad data set at a picker's disposal, warehouses can make smarter decisions about what gets shipped out and what stays put.
However, automation doesn't have to be restricted to productivity. For example, on-site security scanners and microchip-infused employee identification can safeguard a facility with computer-level accuracy instead of outsourcing security to a costly third-party enterprise. Sure, this wouldn't be doing the security industry any favors, but warehouses will only lose the overhead they spend on the system. The possibilities for logistics automation are boundless. Just make sure they fit exactly what your business requires.
'When' is just as important as 'how'
Bringing any level of automation into a warehouse can't be done overnight. Neither can the decision to take the leap in the first place.
Eureka Magazine points out the average logistics division might have to wait as long as four to five years to see a return on its investment, sometimes longer. That's a testament not just to the cost of integrating such advanced technology, but also how much money a company must have squirreled away in its coffers beforehand. While automation at any level could help businesses see higher profitability in the long run, the same investment could sink a company that spends too much prematurely. After all, adopting new technology has its learning curve. A vulnerable business could be increasingly susceptible to complexities that could disrupt service.