Retention in logistics jobs a key issue for the warehouse industry
11/29/2017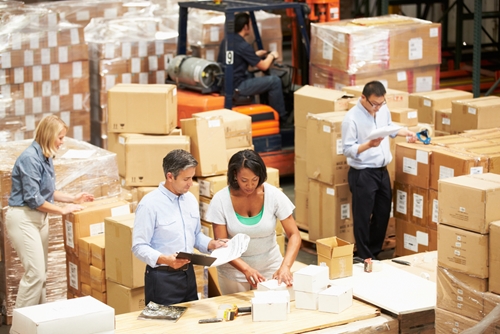 Achieving a high-performing, efficient warehouse is the goal of anyone in the logistics industry. But with so many changes in the profession, many connected to emerging technology, knowing what it takes to create a successful warehouse may not be easily determined.
Warehouse survey
A recent survey by logistics industry media company DC Velocity and consultant ARC Advisory Group sought to pinpoint the actions that can lead to improved warehouse performance. The survey came up with nine key factors in warehouse success that researchers said comprise best practices for logistics.
These nine factors in warehouse success include:
A well-lit warehouse.
A clean warehouse.
A hourly pay that is at least 50 percent more than minimum wage.
Alternate compensation for high-performing workers (time off, etc.).
High -speed sorting and distribution equipment.
Managers who frequently monitor individual workers and give positive reinforcement on the spot.
Managers trained in effective feedback.
A 360-degree review of managers, including feedback from supervisors, peers and subordinates.
Monthly reviews of standard operating procedures and best practices.
The survey used a "balanced scorecard" approach, which rates a business in four area (in this case, productivity, safety, customer service and warehouse staffing). "A well-run warehouse is productive, [is] safe, contributes to high customer service and develops the skills of its purpose," Steve Banker, vice president of supply chain services at ARC, wrote in the report.
DC Velocity reported that the majority of the firms surveyed earned high marks in at least one of the four categories. However, less than 17 percent of those surveyed did well in all of the categories.
Reducing turnover
In individual ratings, the majority of companies did well in the safety category, with 87.6 percent receiving high marks. Meanwhile, only 39.2 percent of companies did well on the warehouse staffing or "people" category, which defined success as a turnover rate of less than 10 percent of employees annually. The survey found 29.5 percent of companies had an employee turnover rate of 10 to 25 percent, while 21 percent had a turnover rate of 25 to 50 percent.
While the survey did not offer any conclusive solutions to improving logistics employment retention, the other findings give insight to what the top logistics companies are doing to keep their workers performing at a high rate.
"Management matters," said Banker. More than half the practices that contribute to excellence across all the key performance dimensions are related to good management. Good management is something that can be learned."
Employees are the backbone of the logistics industry. By focusing on the elements of the industry that benefit their training, safety and continued education, companies can retain the best workers and improve their operations.