Florida's warehouse market is booming
10/25/2018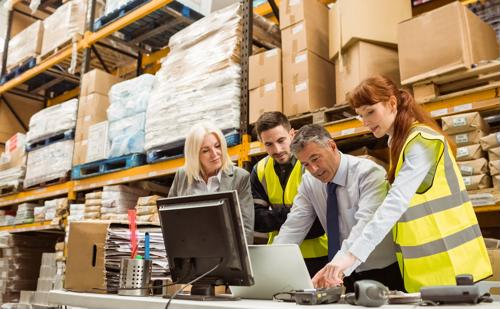 Across the country, many states with sizable cities have seen their warehousing markets grow quickly as demand for e-commerce in particular continues to improve. That trend has certainly been observed in the Sunshine State for some time, and now seems to be picking up even more speed with a number of new facilities under construction.
In Palm Beach Gardens, Florida, a real estate firm based in Atlanta recently began construction on a warehouse in an industrial park, according to The Real Deal. The site, which is located in the Greater Miami area, is being built in the massive, 1,000-acre Palm Beach Park of Commerce on speculation, as the region's warehousing industry is so strong today that demand for additional space is significant.
This building is planned to measure 220,000 square feet when completed (expected to be in mid-2019), and will be rented out at about $6.95 per square foot, the report said. The Atlanta developer is building the facility with financing of about $11.5 million.
Across the state
On the other side of Florida's "Alligator Alley" comes the sale - for some $9.6 million - of a commercial property near Orlando with about 116,500 square feet of rentable space, according to Commercial Property Executive. That includes a number of single-story warehouses, as well as "flex" buildings and showrooms.
Currently, space in the facility - known as Monroe CommerCenter South - is about 89 percent leased, but the site is viewed as being extremely valuable because of its proximity to Interstate 4, the primary road through which much of Orlando's shipping travels. The sale of the property attracted a lot of attention thanks to the region's strong job growth, up 3.5 percent on an annual basis with slightly lower annual growth (2.1 percent on average) projected over the next five years.
A different kind of warehouse
About two hours southwest of Orlando in the city of Bradenton, the bulk retailer Costco is planning to build a warehouse and store in the near future, according to the Bradenton Herald. Based on permits filed with the city in the past few weeks, the facility will measure more than 155,000 square feet and be located near the well-trafficked thoroughfare of Interstate 75. Construction work already appears to be underway at the facility, though Costco officials would not comment on the project until much closer to the facility's planned opening.
This initial construction plan is only about half of what could end up being built on the site, which is approved for almost 300,000 square feet of commercial and retail development, the report said.
When companies are trying to attract top warehouse talent in a given area, it's important for companies to make sure their salary and benefits offerings are going above and beyond those of local competitors. That helps to both attract and retain employees on an ongoing basis, and ensure the business does not have to deal with a lot of turnover costs in increasingly competitive markets.