5 tips for finding seasonal warehouse work
10/22/2019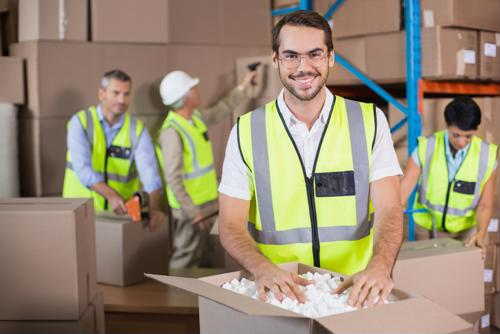 Across the country, tens of thousands or more Americans will be looking for high-paying seasonal jobs that companies create to meet holiday demand. While many of these businesses will be in desperate need of help, it's still important for job seekers to be able to stand out from the crowd and make themselves the most attractive candidates possible.
With that in mind, finding the right seasonal job can be easy if you following these five steps:
1) Look at a number of different resources
When you first start your seasonal job search, you might look at one or two sites that list job openings, but that may not be enough to find the one that's best for you, according to Fastweb. For that reason, it helps to visit company websites, more job boards and so on, plus comb through social media, all in an effort to find unique job listings that best suit your needs and expertise.
2) Start early
The sooner you start digging into that job search, the better off you're likely to to be when it comes to getting your foot in the door, Fastweb added. Many businesses have already started their preliminary seasonal hiring efforts, and your chances of getting hired are stronger when you get your name in the mix as early in the fall as possible.
3) Lean toward those that can transition
When creating these seasonal jobs, many companies do so with the idea that, if the person they hire is an effective worker, they would bring them on full-time after the holiday season ends, according to CareerBuilder. While many seasonal job hunters don't want something more permanent (for any number of reasons), those who are interested in more stable, long-term work might want to look specifically for job listings that mention the ability to transition to a full-time role.
4) Stick with your strengths
While it can be tempting to just apply to every seasonal job you can find, it's also important to think about the kind of work you're likely to be good at, CareerBuilder advised. For instance, if you don't like dealing with a lot of people with questions or concerns, retail work might not be for you. Or if you're particularly good at getting tasks done as quickly as possible, logistics might be just right for you.
5) Be prepared for the interview
At this time of year, you're likely applying to many different jobs, sometimes in widely disparate work settings, according to Dummies. It's not always easy to keep things straight, but when you're called for an interview, it's vital to have as much information about your potential employer as you can, so you can enter the meeting with confidence and show off your depth of knowledge and skill.
As a general rule, the more you can do to prepare your resume and all other pertient social media pages or documents, the better off you will be when it comes to finding a great seasonal job that works for you.