Denver to increase minimum wage next year
12/10/2019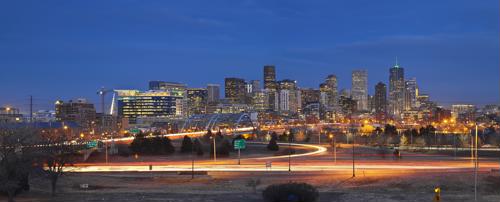 While some states are trying to be proactive about raising their minimum wage limits at least somewhat in the years ahead, there is also a growing recognition that what works statewide may not be enough for residents of big cities. For that reason, some municipalities - like New York City, Chicago, San Francisco, Seattle and more - are increasing their minimums above and beyond what is required at the state level. That list of cities will soon include Denver.
There, Mayor Michael Hancock recently signed a bill that will raise the Mile High City's minimum wage to $12.85 per hour starting on Jan. 1, 2020, according to Denver television station CBS4. On that same date, the state's minimum will rise to $12 per hour from the current $11.10. However, Denver is on a track to keep going, as its minimum wage will hit $15.87 per hour by the start of 2022, after which point the minimum wage will be tied to the cost of living.
Altogether, it's estimated that the near-term increase will end up giving some 90,000 Denver workers a raise, the report said.
Different effects
The increase may be particularly important for people with a disability, as state law currently allows employers to pay those workers far less than the minimum wage; in some cases they can be paid as little as 10 cents per hour, but more often it's in the range of a few dollars. Denver's new minimum-wage rules do away with that allowance, ensuring disabled workers earn the same as everyone else.
"What they're really doing is treating people with disabilities like normal human beings," Curtis Chong is a technical consultant for the National Federation of the Blind, Colorado, told the station. "That's a big deal. People with disabilities can produce as much and as well as anybody else. Overlook the disability and focus on the person."
Meanwhile, the city is also raising the tipped minimum wage, according to Denver's Fox affiliate, KDVR. Right now, tipped workers may earn as little as $8.08 per hour from their employers, but that number will rise to $10.78 on Jan. 1. As one might expect, this has raised hackles among restaurant owners and similar businesses, but experts say it's critical to ensuring workers are able to earn a living wage, especially as such increases have had little to no negative impact on restaurant revenues or employment in cities that have made similar changes.
State changes coming as well
In addition to the above-mentioned increases to the state minimum wage, other Colorado employment laws are changing as well, according to the law firm Fisher Phillips LLP. For instance, it used to be that wage laws only covered workers in certain sectors, but these increases and other worker protections will be applied to everyone employed in the Rocky Mountain State beginning on March 1.
Moreover, salaried employees will remain eligible for overtime pay at a higher threshold than before - $42,500 versus the current $35,568 - starting July 1, the report said.
Consequently, Colorado employers will likely have to change their strategies for attracting and retaining talent, such as boosting wages and benefits, if they want to remain competitive.