Higher minimum wage, new worker protections coming to Maine
12/18/2019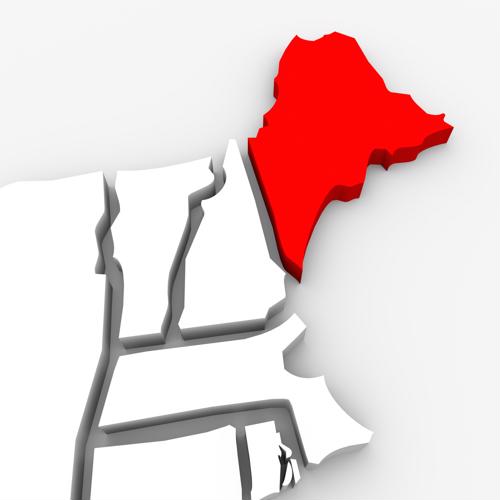 For many workers in New England, minimum-wage increases from their respective legislatures have resulted in higher levels of income in recent years. That trend will continue in Maine once the new year arrives, and also bring with them some increased protections for overtime.
On Jan. 1, the Pine Tree State's minimum wage will rise to $12 per hour, from the current $11, for nearly all laborers working within its borders, according to The Associated Press. This change effectively adds nearly $2,100 in salary for the state's lowest-paid hourly earners. In addition, the minimum amount of money that salaried employees will be able to earn per year will also rise, from $33,000 to $36,000.
This comes at the same time that a U.S. Department of Labor rule goes into effect, which would have otherwise been a major issue for the state's salaried workers, the report said. The federal government plans to increase the pay level at which salaried workers are no longer eligible to receive overtime pay when they work more than 40 hours in a week - from $23,660 to $35,568. By requiring a state minimum salary of $36,000, Maine legislators effectively shield some 1,600 salaried employees statewide from being ineligible for overtime pay.
Stark opposition
These increases arrive when Maine - and other states - is doing more to push back against more worker protections being changed at the federal level, according to Maine Public Radio. Maine Attorney General Aaron Frey joined 18 other AGs in asking the Department of Labor to maintain current guidance about who should be a tipped employee and how their pay is determined.
Right now, tipped employees are eligible to receive a far lower minimum wage if they do tipped work for at least 80% of their hours, the report said. However, that would change to less clear guidance under a DOL proposal, potentially opening the door for employers to underpay workers, as workers often rely on the extra money earned during that other 20% of the time, and may not be eligible to receive it anymore.
"I think a lot of people don't realize that servers and bartenders get paid a lower wage because tips are meant to make up for the other wages they would otherwise be making," Mike Tipping of the Maine People's Alliance told MPR. "For many servers I've spoken to, especially ones who work for national fast casual chains, they say they're forced to work for hours cleaning or doing kitchen prep."
Why it's important
This is all taking place when the federal minimum wage hasn't risen in more than a decade and many workers are feeling left behind, according to the Bangor Daily News. In Maine, voters passed a 2017 referendum that raised the state's minimum to $9 per hour from the previous $7.50, marking the largest increase low-paid workers there had received in 15 years. And unlike the federal minimum, the new $12 level in Maine is now tied to inflation, virtually ensuring these laborers get a raise every year going forward.
With that in mind, companies in the Pine Tree State and beyond would be wise to ensure their salary - and benefits - offerings remain competitive in the future.