Massachusetts already considering another minimum wage hike
2/19/2019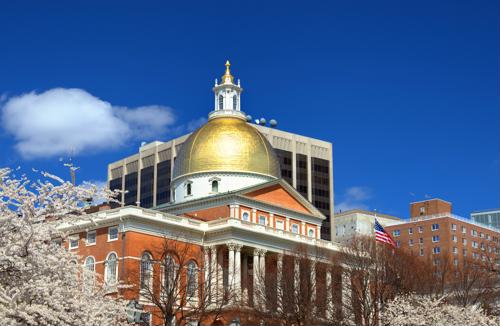 In mid-2018, the Commonwealth of Massachusetts passed a sweeping "grand bargain" to increase its minimum wage to $15 per hour over the following five years. At the time, however, some advocates felt the bargain didn't go far enough to ensure workers were able to earn a comfortable, living wage in the Bay State. A new bill introduced on Beacon Hill, if passed, will address some of those concerns.
The Massachusetts minimum wage rose from $11 per hour to $12 at the start of the new year, but one group of workers was left behind, according to Boston television station WCVB. While tipped employees saw their wages rise, and will continue to do so for the next few years, they will still have their own distinct minimum wage. After the recent increase, that level is $4.35, and will rise to $6.75 over time.
However, a new bill introduced to the state legislature in mid-February seeks to change all that, the report said.
What would be different?
State Sen. Patricia Jehlen of Somerville and Rep. Tricia Farley-Bouvier of Pittsfield have written legislation that would eliminate the tipped minimum wage over the next several years, a period extending beyond the current minimum-wage increase's timeline, according to Boston public radio station WBUR. Initially, the minimum wage for tipped workers would increase to a new high of $13.95 over the same timeline as the overall rise to $15 per hour.
However, the tipped minimum wage would continue to increase after that period, until it's in line with the full minimum wage at the start of 2028, the report said. Jehlen and Farley-Bouvier noted in announcing the bill that this isn't only a fight to get tipped workers a fair wage, it's one that will aid women in particular. She noted that currently, about 7 in every 10 tipped workers in the Bay State are women, and they only make 70 cents for every dollar earned by their tipped-worker male counterparts.
Adding protections
In addition to getting all workers on the same footing, the reason the lawmakers consider such an increase to be so important is tipped workers also face hurdles that others do not, according to the Springfield Republican. Under Massachusetts law, tipped employees whose tips do not equal or surpass $12 per hour are supposed to have that difference made up by their employers, but that doesn't happen in some cases. This amounts to wage theft.
"The restaurant industry has one of the highest incidences of wage theft," Rep. Tricia Farley-Bouvier, D-Pittsfield. "Because of the way wages are calculated … it's easier to confuse workers as to being able to track their pay."
By simply aligning the tipped minimum wage with the overall level, that confusion would be all but eliminated, the report said. Massachusetts is now one of 15 states considering eliminating the tipped minimum.
Whenever wages are on the rise, companies have to be proactive about dealing with the issue. That often means not only boosting what they offer employees in terms of hourly pay, but also improving benefits as a means of both attracting and retaining talent.